The Kraken Skating Academy's Learn to Skate Program is for all kids and adults interested in becoming a hockey player, figure skater or just want to skate and have fun on the ice. Learn to Skate programming is a great first step to life-long enjoyment of ice sports. 
Entertaining and fun
A great source of exercise
A great place to meet new friends
Build self-confidence and sportsmanship
Skaters can participate in group performances
Sessions follow the Learn to Skate USA curriculum and run 7-weeks each. Skaters will be introduced to skills such as forward and backward skating, stops, edges, crossovers and turns with agility, balance, coordination and speed.
We're here to MAKE LEARNING FUN!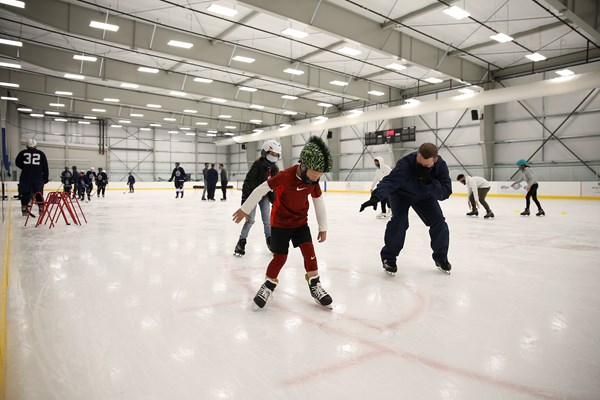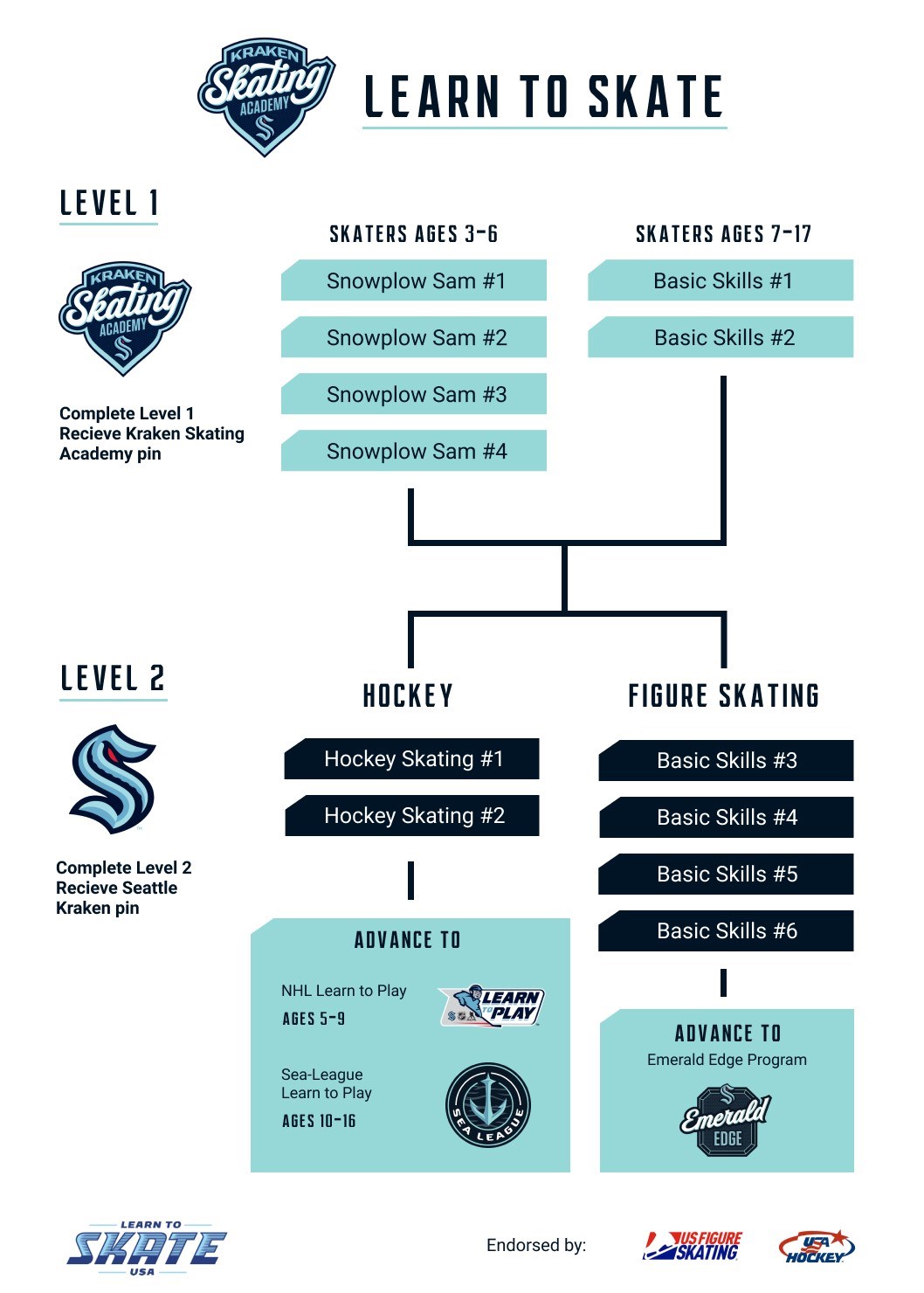 Where to Begin?
Following Learn to Skate USA skating curriculum, instructors will focus on teaching techniques that will progress skaters at their own pace in a fun group environment, putting each child on a path to their favorite sport of hockey or figure skating.
ALL skaters new to Kraken Community Iceplex should register for
Snowplow Sam 1 (Ages 3 - 6)
Basic Skills 1 (Ages 7 - 17)
Adult Learn to Skate (Ages 18+) 
Each level in the progression represents a 7-week session. KSA Director and Supervisors oversee the testing process by working with each instructor to progress skaters to the next level.

Learn the Skill – Know the Skill – Perform the Skill
Learn the Skill: Skater's will be taught skills on their level each day of class.
Know the Skill: Skater's will need to know what the skating skills are.
Perform the Skill: Skater's will perform the skill to the best of their ability.
Skaters can be leveled up any week of the session by the on-ice supervisor.
Register for Programs
What to Expect
Learn to Skate USA and the Seattle Kraken Skating Academy want your first day on the ice to be safe, memorable and fun! Watch this orientation video to ensure that you start your skating journey off right.