We are building a championship organization that serves our fans, community and business partners through world class sports and entertainment. We believe that Winning Matters, our Fans come first, with risk comes reward, great teams can achieve unimaginable results, honoring the Pacific Northwest is our duty and driving the business is our responsibility.
As the newest team in the NHL, we are committed to building an organization that not only strives for victory on the ice, but in the hearts and minds of our fans, community, and partners as well. We approach all things with a championship mindset, honoring the Pacific Northwest as our home, our fans as our future and our employees as the vessel for delivering exceptional results.
Since the team was awarded in 2018 through to our first puck drop in 2021, the Kraken brand has become one of the most recognized and beloved in the NHL. Playing at Climate Pledge Arena, the most sustainable arena in the world, we want to provide a memorable experience every night and make fans for life. That mindset extends to our HQ Kraken Community Iceplex, a state-of-the-art training facility and another opportunity for us to connect with our community, establish and expand a skating presence and a become a hub for the great game of hockey within the city.
Our joint foundation, One Roof Foundation aims to advance equity and sustainability by increasing opportunities to thrive for our most vulnerable young people and communities.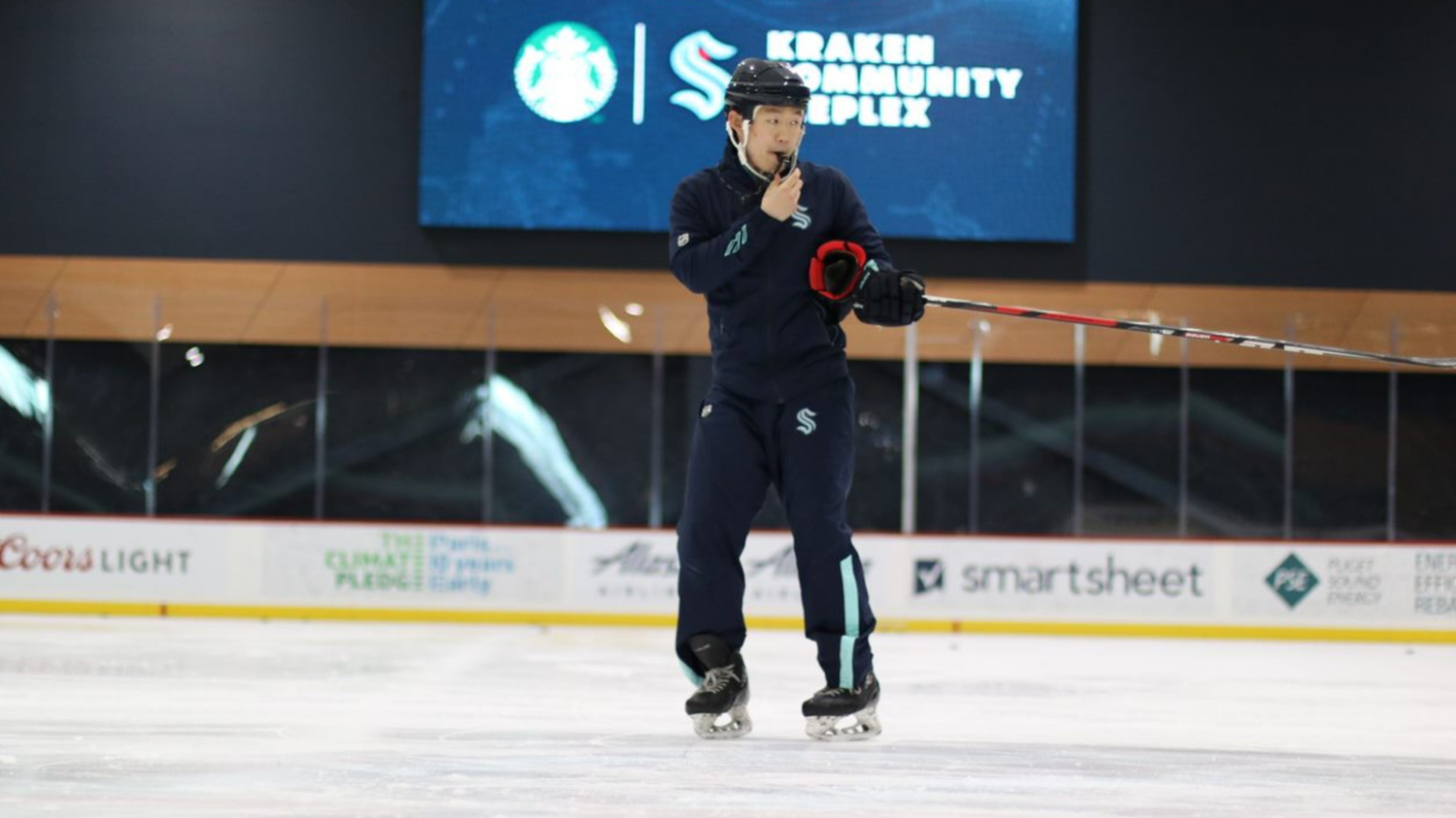 Kraken Community Iceplex
Guest Services, Skate Monitors, Servers, Bar Tenders, Kitchen Staff, Paid & Volunteer Coaches  
Venue Guest Services, Operations & Restaurant Jobs
Game Scorekeepers: Seeking independent contractors for evening Kraken Hockey League games. Contact Kraken Hockey League to inquire. $27.50/per game, 1-3 games a night. 
Kraken & Climate Pledge Arena
Kraken Community Iceplex, in partnership with Seattle Kraken, One Roof Foundation, and Climate Pledge Arena, is writing a new playbook in sports and entertainment that includes EVERYONE.
WHAT
We are centering diverse voices, experiences, and perspectives in all interactions internal and external to our organization, and leveraging our platforms to advance equity and opportunity in the sports and entertainment industries.

WHY
Business models and corporate cultures must constantly innovate, question and shed the status quo, and evolve to stay relevant. Embracing and advancing DEI is a critical strategy for any forward-thinking company, and will make us the strongest organization we can be. And, simply put, it's the right thing to do.

HOW
Take a holistic approach:

Office culture and hiring practices
Hockey operations
Youth outreach and programming
Facility operations and codes of conduct
Game presentation and social media
Business and community partnerships

Build partnerships: We will have a greater impact working in partnership with our fans, our corporate and nonprofit partners, and the community.
Celebrate our differences and create a sense of belonging for everyone.
Exemplify resilience and commitment: We will not give up. We acknowledge we have a long way to go on this journey and will learn from our mistakes, get smarter, and keep moving forward.