Kraken Skating Academy
The Kraken Skating Academy is a member of Learn to Skate USA which is endorsed by U.S. Figure Skating and USA Hockey.
While figure skating is an individual or paired sport, Kraken Skating Academy offers skaters the opportunity to be supported by a team environment. By learning and developing skills with peers, skaters will benefit from a nurturing community dedicated to the principles of teamwork. Kraken Skating Academy is committed to serving all skaters, both recreational and competitive.
Upon completion of Learn to Skate programs, skaters are welcomed into the skating academy where they can continue to develop their skating in group and individual environments.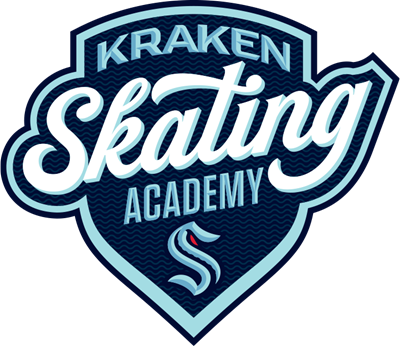 SHOP FOR KRAKEN SKATING ACADEMY APPAREL
Show your pride! Shop for your Kraken Skating Academy apparel and holidays gifts for friends and family.
Place your order now. Order windows are:   
Order by Oct 28 for mid-November delivery 
Order by Nov 15 for mid-December delivery
Orders subject to min quantities. If group min orders are not met, someone from the sales team will contact you to suggest an alternative product.