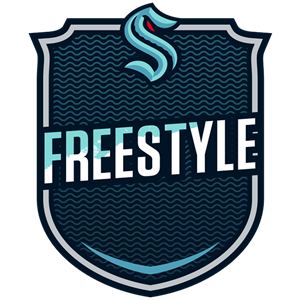 Kraken Community Iceplex will offer daily freestyle sessions designed for all ages and levels of figure skaters.
Freestyle
A daily schedule of early morning and daytime ice for freestyle skating will allow for individuals accompanied by a coach to work on advanced skating skills, choreography, jumps, spin techniques and freestyle pairs and ice dance teams.
High Performance Freestyle
Coming in 2022, designated freestyle sessions for competitive figure skaters. 
PRE-REQUISITE
Skaters in Learn to Skate USA's Freestyle 3 and up can skate on their own on all freestyle sessions.
Skaters in Freestyle 2 and lower will need to be accompanied by a coach while on a freestyle session.
This is NOT a public skate session. Public skate information posted here.
FREESTYLE RULES & GUIDELINES
Please read, review and follow the rules and guidelines for freestyle sessions to ensure a positive experience for all guests. 
SCHEDULE
Schedule Begins Week of September 13, 2021 
| | | | | | | |
| --- | --- | --- | --- | --- | --- | --- |
| Monday | Tuesday  | Wednesday  | Thursday   | Friday   | Saturday | Sunday |
| 6:00 – 10:15am  | 6:00 – 10:15am  | 6:00 – 10:15am  | 6:00 – 10:15am  | 6:00 – 10:15am  | 6:00 – 9:15am  | 6:00 – 10:15am  |
| 1:00 – 3:00pm | 1:00 – 3:00pm | 1:00 – 3:00pm | 1:00 – 3:00pm | 1:30 – 5:30pm |   |   |
| 3:30 – 5:30pm | 3:30 – 5:30pm | 3:30 – 5:30pm | 3:30 – 5:30pm |   |   |   |
RATES
Per Session
$10 per 30min session
$16 per 60min session
Punch Passes
$90 for 30min 10x pass
$152.50 for 60min 10x pass
$362.50 for 60min 25x pass
$687.50 for 60min 50x pass 
Note: Punch passes need to be purchased first, before selecting the activity dates. There are 2 steps to this process:
STEP 1 
Log into or set up an account on DASH. 
Go to the PLAYER PASSES & PASSES menu along the left side of the screen and choose Add Pass. Select the Freestyle pass you would like. 
Go to your shopping cart and complete your purchase. 
STEP 2
Return to DASH and go to Drop In Events and select your freestyle dates. 
Go to your cart, and you will be able to apply your pass against the dates selected. 
Guest Coaches
Kraken Community Iceplex welcomes guest coaches. Registration details and insurance requirements provided on the coaches information page.  
Rink Music Inc
COMING SOON
The Rink Music system will be used for all freestyle sessions. Cell phones, iPads and CDs are are not supported for playing music.
Coaches and skaters purchase a rink music key tag at the front desk.
Go to Rink Music to setup an account and select Kraken Community Iceplex as your facility.
The skater whose music is playing will be provided a sash and will have the right of way for the duration of their song.
U.S. Figure Skating Registration
To participate in programs or utilize the ice at Kraken Community Iceplex, all skaters and coaches must be registered with U.S. Figure Skating.