MARTIN HLINKA
Director, Kraken Youth Hockey Association
Martin Hlinka brings with him more than a decade of coaching experience. He has spent the past two seasons as an assistant coach for the Division I NCAA Canisius College Men's Hockey program in Buffalo, New York. Prior to this he spent three seasons as an assistant coach with the Salzburg Red Bulls Development Academy, guiding his junior teams to playoff appearances in both the U-19 Czech Extraliga and Alps Hockey League. Hlinka also served as a lead on-ice skills instructor with Synergy Hockey in Saint Louis, Missouri, the Pavel Datsyuk Hockey Camp in Yekaterinburg, Russia, and for both the Belarus and Poland U-18 National Teams.

Prior to coaching, Hlinka played for Augsburg College in Minneapolis, where he amassed 125 points in 85 games played (1995-99) and appeared in the 1998 NCAA Division III Frozen Four. Following his time at Augsburg, Hlinka embarked on a 15-year professional career that was spent mostly in the American Hockey League and the Deutsche Eishockey Liga (DEL) in Germany. He won league titles in 2001 and 2010. Hlinka holds a USA Hockey Level 5 coaching certification.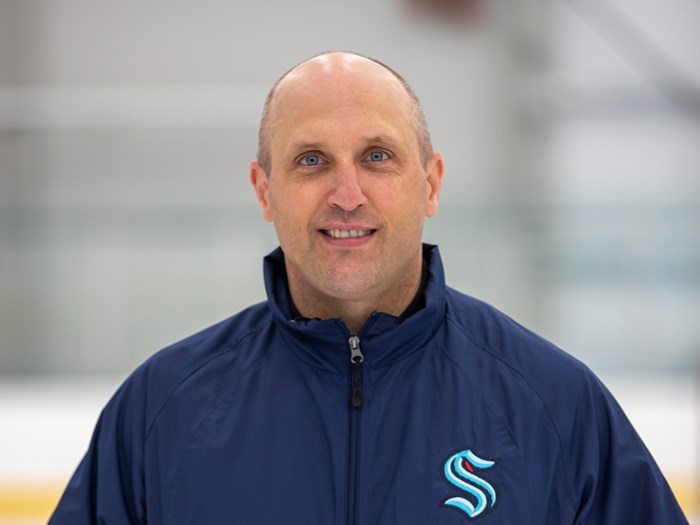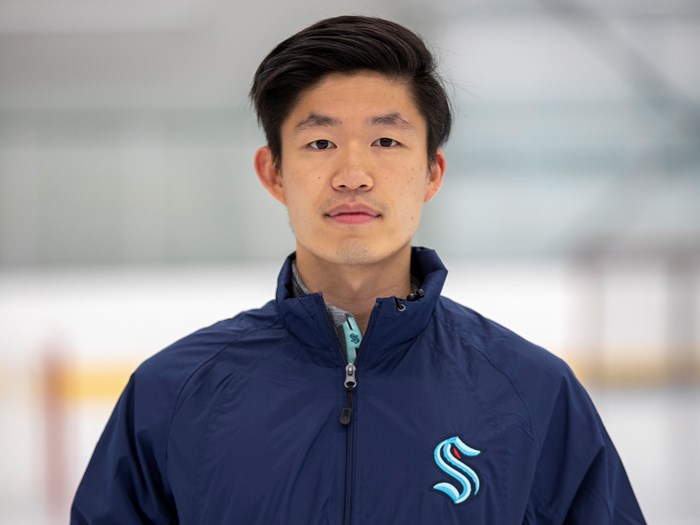 DAVID KYU-HO MIN
PLAYER DEVELOPMENT COACH, KRAKEN YOUTH HOCKEY ASSOCIATION
David Kyu-Ho Min grew up playing hockey in Bellevue, Wash., and has spent the past four years with Sno-King Amateur Hockey Association as their Head Skills Coach and Assistant Hockey Director. He also has experience running Coaching Education Program clinics and serving as an on-ice skills instructor and evaluator for USA Hockey. Min holds a USA Hockey Level 4 Coaching Certification and Goaltending Bronze certification.
Prior to coaching, Min played youth hockey with Sno-King for eight years before earning a scholarship to play in the Canadian Sport School Hockey League for Banff Hockey Academy. He won a national championship with the North Iowa Bulls in 2016.
KATELYN PARKER
PLAYER DEVELOPMENT COACH, KRAKEN YOUTH HOCKEY ASSOCIATION
A native of Bellingham, Wash., Katelyn Parker is returning to her home state after spending the last three seasons coaching for the Division I NCAA University of Connecticut (UConn) Huskies Women's Hockey program. Parker helped guide the Huskies to playoff appearances in all three years including the Hockey East finals and Semifinals the past two seasons. Prior to joining the Huskies, she coached two seasons as an assistant at Brown University.

Before becoming a collegiate coach, Parker was a member of the Colgate Raiders women's hockey team, where she served as the team's captain. As a forward, she played in 141 games over her career, the most in program history. Parker was a four-time recipient of the Sportsmanship Award, given to person that represents the true meaning of "team." Growing up, she played for the Whatcom Warriors, Washington Wild, and Team Pacific.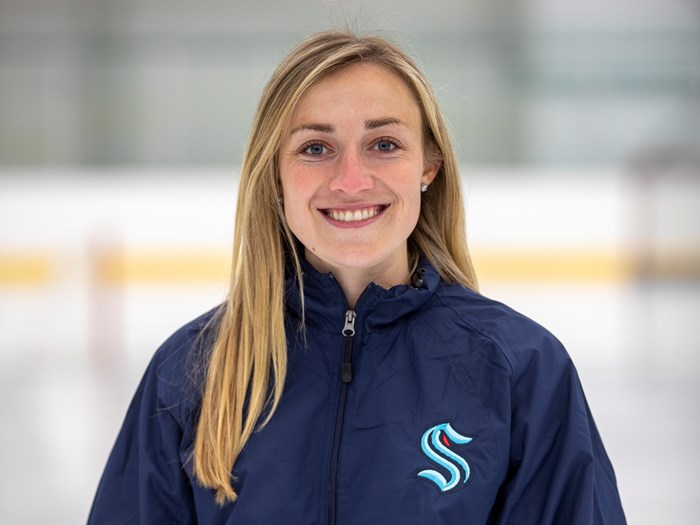 Volunteer Coaches
Youth hockey couldn't happen without the parents and community volunteers that help with all facets of the game. We have opportunities for volunteer coaches, team managers, scorers, clock managers and penalty box managers. A great way to help out and build friendships and community that will last a lifetime.
Learn more about the volunteer commitments, benefits and training.