Volunteer Coaches
Youth hockey couldn't happen without the parents and community volunteers that help with all facets of the game. We have opportunities for volunteer coaches, team managers, scorers, clock managers and penalty box managers. A great way to help out and build friendships and community that will last a lifetime.
Learn more about the volunteer commitments, benefits and training.
MARTIN HLINKA
Director, Kraken Youth Hockey Association
Martin Hlinka has more than a decade of coaching experience. Before joining the Kraken, he spent two seasons as an assistant coach for the Division I NCAA Canisius College Men's Hockey program in Buffalo, New York. Beforehand he spent three seasons as an assistant coach with the Salzburg Red Bulls Development Academy, guiding his junior teams to playoff appearances in both the U-19 Czech Extraliga and Alps Hockey League. Hlinka also served as a lead on-ice skills instructor with Synergy Hockey in Saint Louis, Missouri, the Pavel Datsyuk Hockey Camp in Yekaterinburg, Russia, and for both the Belarus and Poland U-18 National Teams.

Prior to coaching, Hlinka played for Augsburg College in Minneapolis, where he amassed 125 points in 85 games played (1995-99) and appeared in the 1998 NCAA Division III Frozen Four. Following his time at Augsburg, Hlinka embarked on a 15-year professional career that was spent mostly in the American Hockey League and the Deutsche Eishockey Liga (DEL) in Germany. He won league titles in 2001 and 2010. Hlinka holds a USA Hockey Level 5 coaching certification.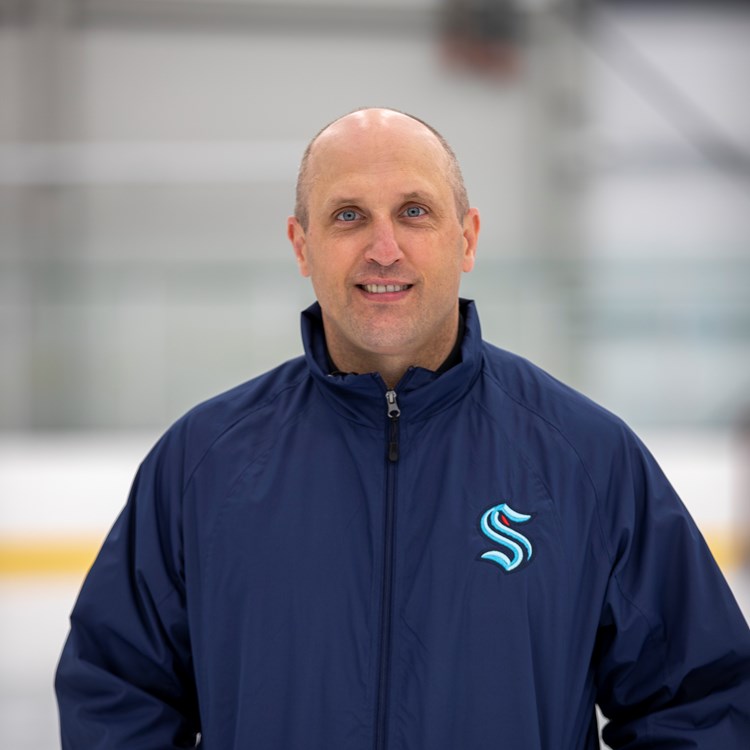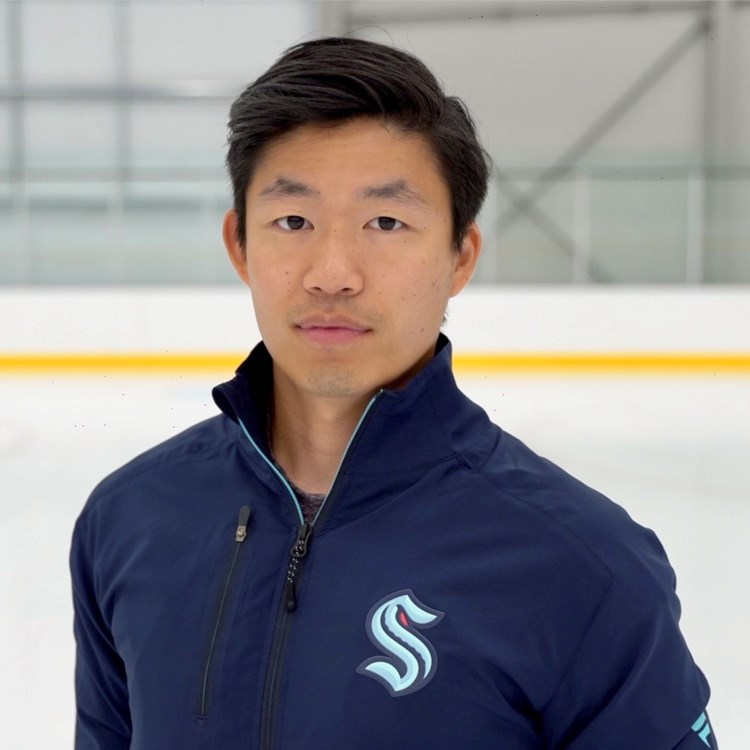 DAVID KYU-HO MIN
PLAYER DEVELOPMENT COACH, Jr Kraken AAA 14U Coach
David Kyu-Ho Min started his hockey journey in Seoul, South Korea before his family immigrated to Coquitlam, British Columbia and then to Washington. He grew up playing hockey in Bellevue, Wash. before joining Sno-King Amateur Hockey Association as their Head Skills Coach and Assistant Hockey Director. David has a thorough Skills Coaching background, serving beginner players all the way to the NHL, and has extensive knowledge of the youth hockey scene in the PNW. He also has experience running Coaching Education Program clinics and serving as an on-ice skills instructor and evaluator for USA Hockey.
Prior to coaching, David played AAA in the Seattle area and B.C, eventually earning a scholarship to play in the Canadian Sport School Hockey League for Banff Hockey Academy. During his Junior hockey career he won a national championship with the North Iowa Bulls in 2016.
KATELYN PARKER
PLAYER DEVELOPMENT COACH
A native of Bellingham, Wash., Katelyn Parker returned to her home state to work for the Kraken after spending three seasons coaching for the Division I NCAA University of Connecticut (UConn) Huskies Women's Hockey program. Parker helped guide the Huskies to playoff appearances in all three years including the Hockey East finals and Semifinals the past two seasons. Prior to joining the Huskies, she coached two seasons as an assistant at Brown University.

Before becoming a collegiate coach, Parker was a member of the Colgate Raiders women's hockey team, where she served as the team's captain. As a forward, she played in 141 games over her career, the most in program history. Parker was a four-time recipient of the Sportsmanship Award, given to person that represents the true meaning of "team." Growing up, she played for the Whatcom Warriors, Washington Wild, and Team Pacific.
In addition to her duties with the Kraken, Parker serves as the Girls' Hockey Ambassador for the Pacific Northwest Amateur Hockey Association (PNAHA).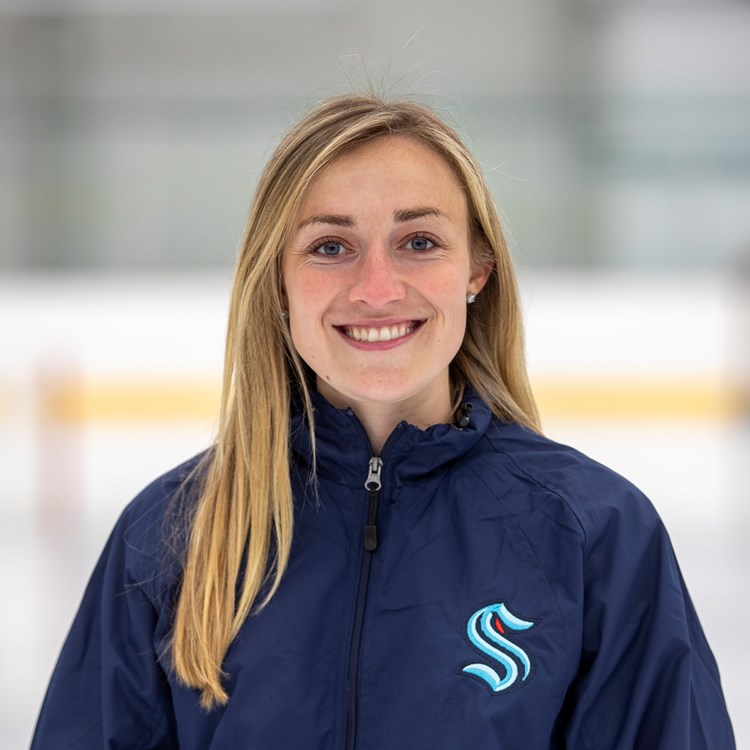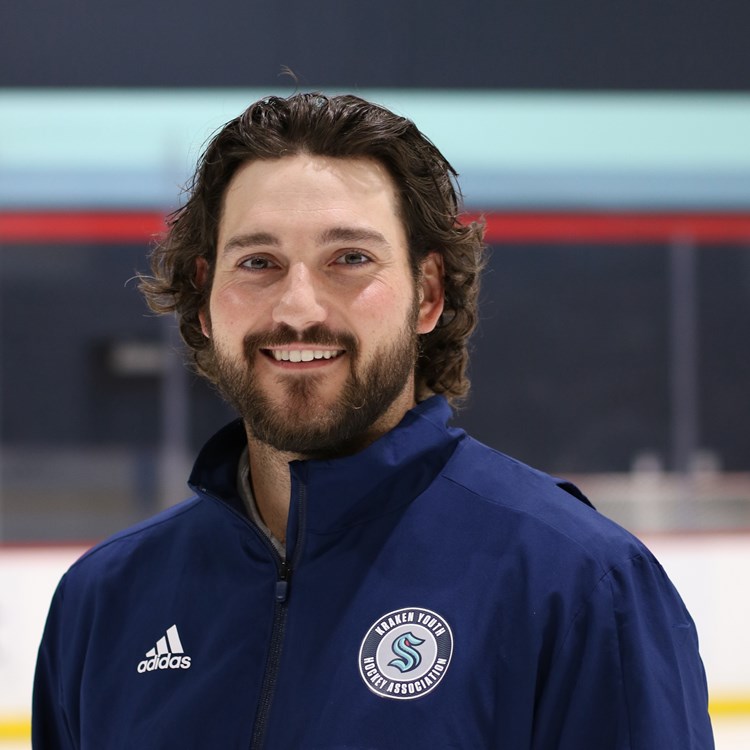 Jared Fiegl
18U AAA Coach
Jared Fiegl joins the Kraken after serving as a Tier 1 player development coach for the Colorado Rampage and, most recently, operating his own construction company. He brings with him a deep understanding of the benefits proximity to an NHL team can provide, having attended Avalanche public practices at a young age and quickly learning what it takes to play professionally. At just 14 he played for a AAA 16U team, the only 14-year-old in the state to do so. At 16 he was selected to play for the National Team Development Program in Ann Arbor, Michigan, winning gold in the 18U World Championship. He went on to play for Cornell University, serving as assistant captain, and was drafted 194th overall by the Arizona Coyotes in 2014. He played for the Manchester Monarchs of the ECHL for one season before retiring due to injuries.
Josh Mizerek
16U AAA Coach
Josh Mizerek grew up playing hockey in Duluth, Minn. He played at various levels, including the USHL, DI, US minor leagues and overseas leagues (Netherlands, United Kingdom and Serbia), giving him a wide range of experience.

His coaching career has also brought him all over the world, from running the Men's and Women's National Team programs in the Netherlands to coaching camps and clinics in Sweden, Poland, Belgium and beyond.

Most recently, Josh has been working in the German Oberliga. He served as an assistant coach and youth coordinator for the Tillburg Trappers for five years before serving as head coach of the Hamm Eisbaren. Under his coaching, the Eisbaren achieved a six-place jump in the standings compared to previous seasons.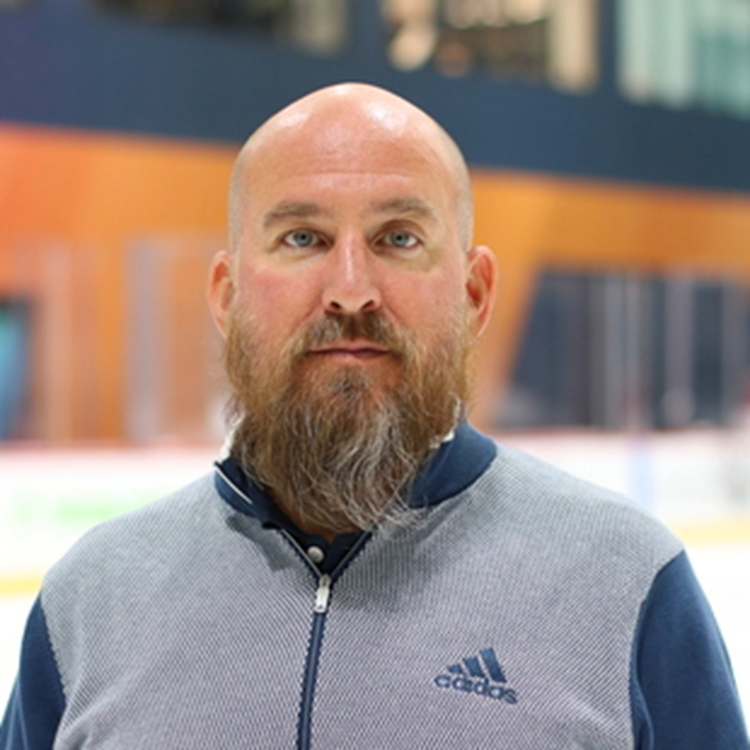 Brock Weitl
12U Select Coach
Brock Weitl has been with the Kraken since 2022. Growing up in Poulsbo, Wash., he played for Seattle Junior Hockey Association before playing AAA hockey in the NAPHL, CSSHL and USPHL. He finished his career in Juniors, playing for the Casper Coyotes in the WSHL. Prior to joining the Kraken, he coached with the Skipjacks Hockey Academy in York, Pennsylvania, leading his team to win the USPHL 18U Championship. He is thrilled to have the opportunity to return home and help grow the hockey community in the PNW.
Group and Individual Lessons
Our coaches offer individual and group hockey lessons open to all players that have graduated from beginner hockey.
Individual Lessons
Individual lessons consist of 1-4 players that skate for a 30minute session each week.
You will have to option to choose one of our Kraken approved coaches through DaySmart.
Coaches will create a development plan for the 6-week program once a time slot is booked.
Players must have graduated from beginner hockey to register.
Group Lessons
Group lessons are themed practices that consist 4-25 players.
You will have the option to choose the following themes (Power Skating, Skills Practice, and Girls Skill Session) *Goalie Skills TBA*
Players must have graduated from beginner hockey to register.