ADULT LEARN TO PLAY
This program is designed for adults (18+) who have never played hockey or have minimal experience. Upon completion of this program, players have the opportunity to progress into a new team in the Kraken Hockey League leveled appropriately.
Kraken Hockey League coaching staff will take players through: 
Forward and backward skating skills 
Stopping and getting to know your edges
Shooting
Passing
Stick handling 
Basic positional play 
Members of The Depths receive 10% off Adult Learn to Play classes. Learn more here.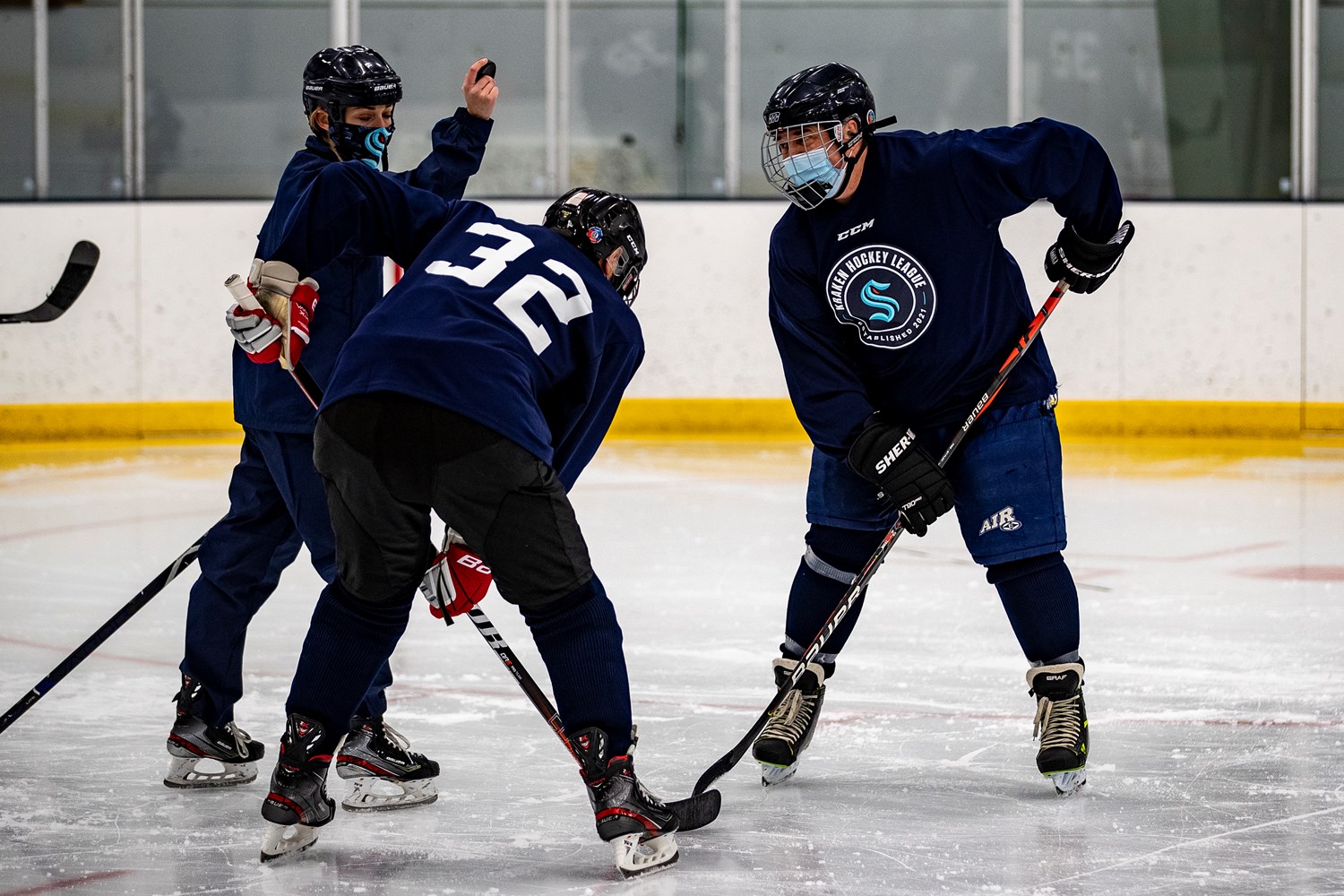 PROGRESSION
Players completing Learn to Play, are encouraged to join the Kraken Hockey League. You may join an existing team or group together to form a new team, based on skills and desired level of play. 
DURATION
60-min classes, 1x a week. 
Fall Sessions: 10-weeks (currently running)
Winter Sessions: 9-weeks (registration open)
REQUIRED GEAR
Players receive a jersey & socks with registration. 
Players must provide their own:
Helmet with cage
Gloves, elbow pads, shoulder pads, shin pads, jock/jill, hockey pants
Hockey stick
Hockey skates 
SCHEDULE & COST
WINTER SESSION $270 + $25 jersey/sock fee

Registration Open
Sunday Class - Starts January 2nd at 5:25 pm
Monday Class - Starts January 3rd at 7:45 pm
Sessions include two free Stick & Puck drop-passes at KCI.
USA Hockey Registration
Prior to participating in any hockey programs through Kraken Community Iceplex, all participants must acquire a USA Hockey Membership.