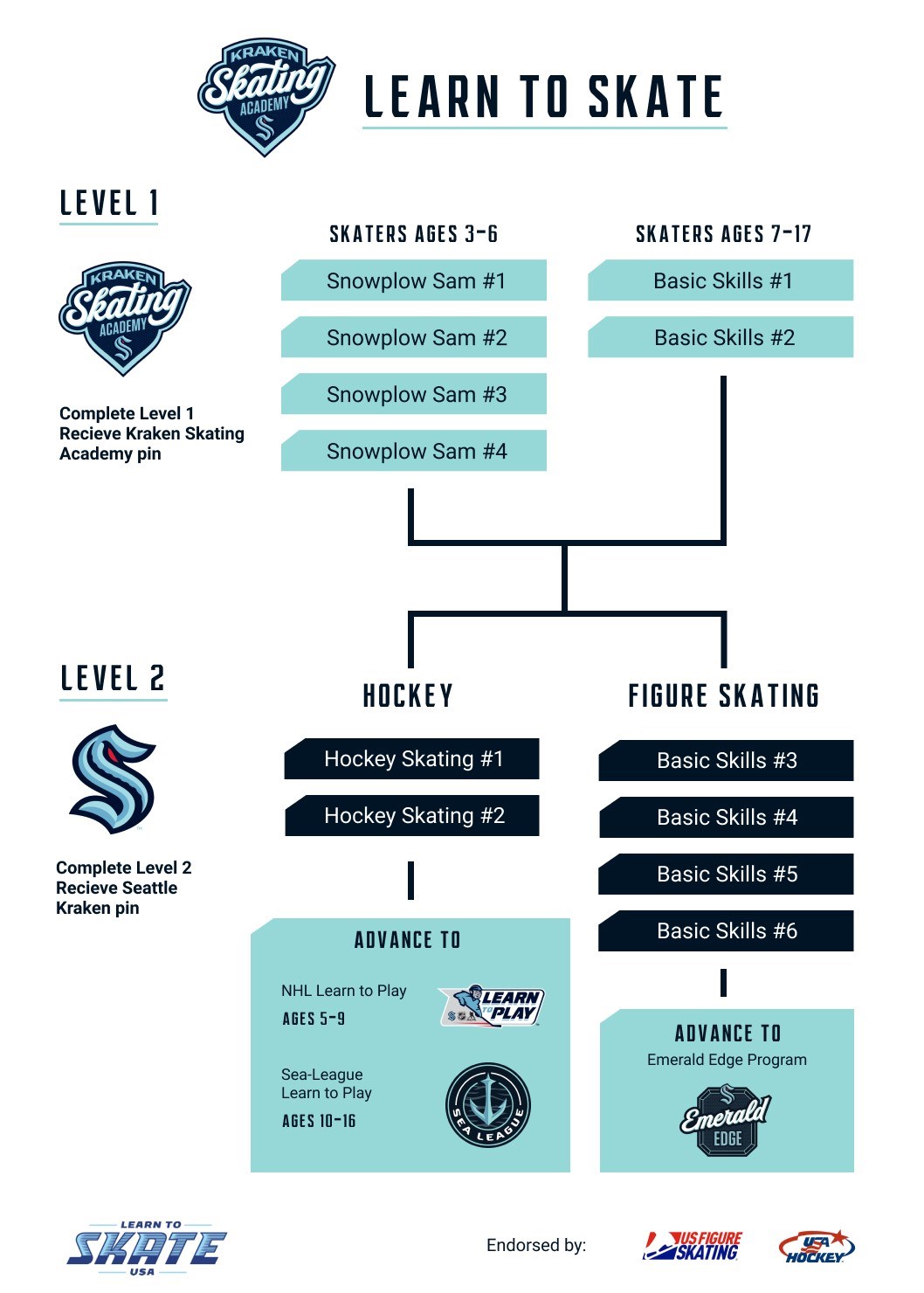 Register for Youth Programs
ALL new skaters to the Kraken Community Iceplex, register for Snowplow Sam #1 (age 3-6) or Basic Skills #1 (age 7-17). Skaters will be moved to an appropriate level after the first class in the session.
Financial Assistance
Financial support for Learn to Skate programming is available through the One Roof Foundation.
Required Gear
Helmets are mandatory for all ages and levels in Learn to Skate. Hockey helmet with facemask is recommended. Bike, ski and skateboard helmets will work.
Ice Skates: Rental skates are provided if you do not have your own.
Bring gloves or mittens.
Warm clothes: Layers are best, no jeans (Please do not dress your skater up in full hockey gear. If hockey is your interest, as they progress in their skating skills, we will slowly add pieces of equipment.
Thin socks. (We all think thick socks are better, not in ice skates)
What to Expect
Learn to Skate USA and the Seattle Kraken Skating Academy want your first day on the ice to be safe, memorable and fun! Watch this orientation video to ensure that you start your skating journey off right.

All skaters in Learn to Skate will require a Learn to Skate USA Membership that runs annually from July 1st through June 30th of the following year. You can purchase your Learn to Skate USA membership when registering for your classes on the DASH registration portal.