HOURS OF OPERATION
Daily 9am-9pm. Some days may vary based on facility activities.
CLOSED CHRISTMAS DAY - Dec 25.
CONTACT US
Phone number: 425-286-1580 | Email: nhlseattlestore@bdainc.com
KCI COLLECTIONS
Shop for Jr Kraken, Kraken Skating Academy & Kraken Hockey League Gear here. Limited order windows for merchandise.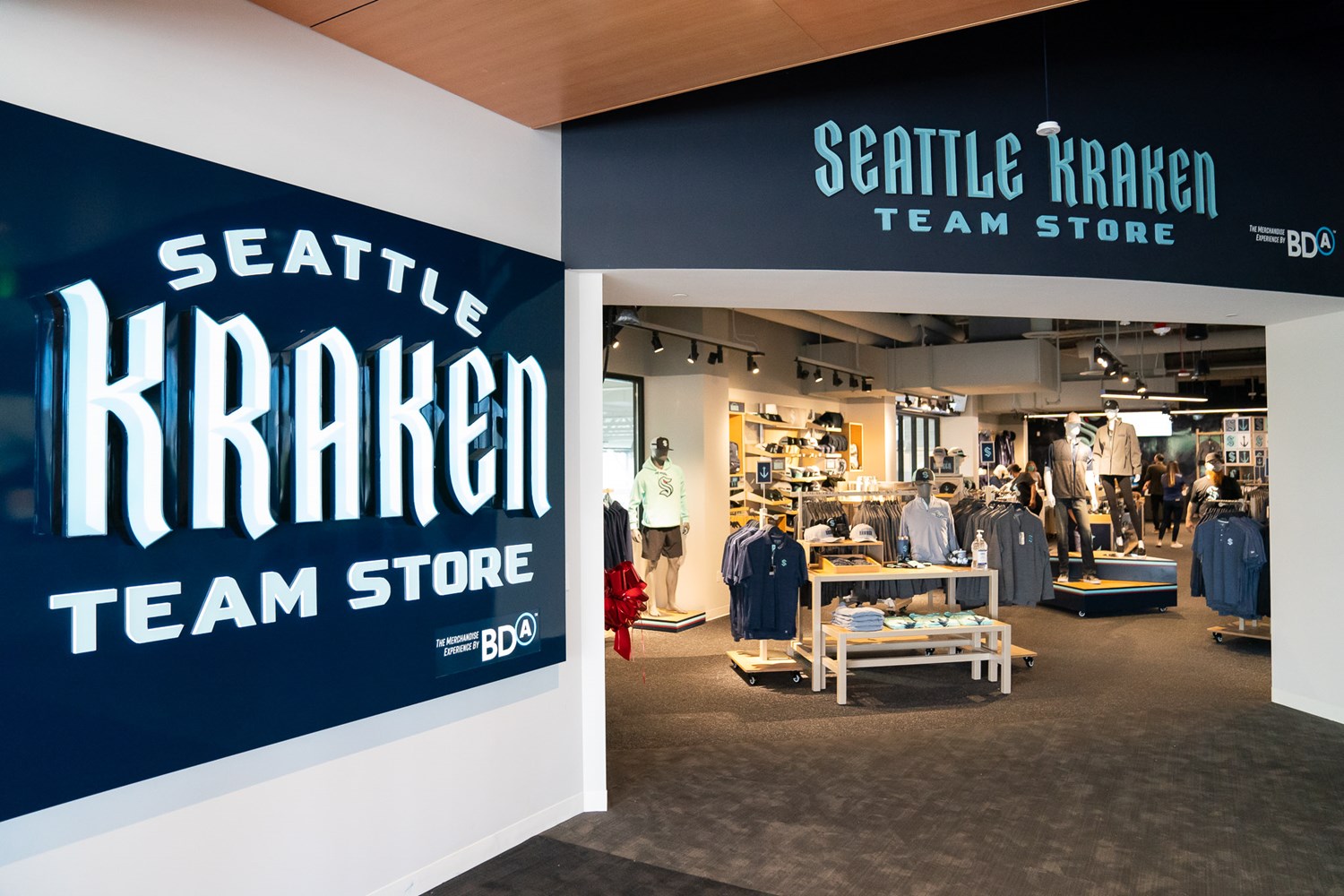 This 2,100 square-foot store offers everything on your must-have Kraken merchandise list.  
WORK WITH US
Are you a sports enthusiast? Do you love working in a fun, fast-paced environment? The Kraken Team Store is looking for people to join our team.