Hockey Gear
A few helpful resources to help guide your hockey gear journey. Check out the videos below on how to dress your player.
Hockey programs require full hockey gear at all times.
Hockey Skates
Hockey Helmet with Full Face Guard
Hockey Gloves
Hockey Stick
Elbow Pads
Hockey Pants
Shin Pads
Shoulder Pads
Reminder: Kids ages 5-9 that are new to hockey and joining our NHL Learn to Play 1 program get first-time gear for free included with the lessons.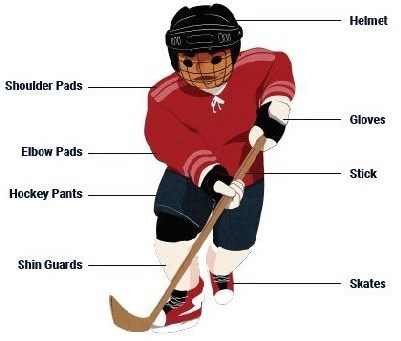 Where to buy gear as a new player?
There are a number of hockey pro-shops in the local area. Hockey Wolf offers new players an adult gear package for $500, including: 
Bauer NSX Shoulder Pad
Bauer NSX Elbow Pad
Bauer IMS 5.0 Helmet
Bauer NSX Shin Pad
Bauer NSX Gloves
Bauer NSX Pant
Bag Included
Stick & Skates also available for purchase. Upgrades available on all gear. 
ICE USE FORMATS
Kraken Youth Hockey Association will utilize our ice sheets in a variety of ways to aid in the development of our players. For games, players will see three different ice formats as they progress through their first years as a hockey player.
Learn to Play, Jr Squid & Jr Kraken 8U play 4v4 on Cross Ice.
Jr Kraken 10U play 4v4 on Half Ice. 
Jr Kraken 12U & 14U play 5v5 on Full Ice. 
Learn more about the American Development Model's approach to this structure.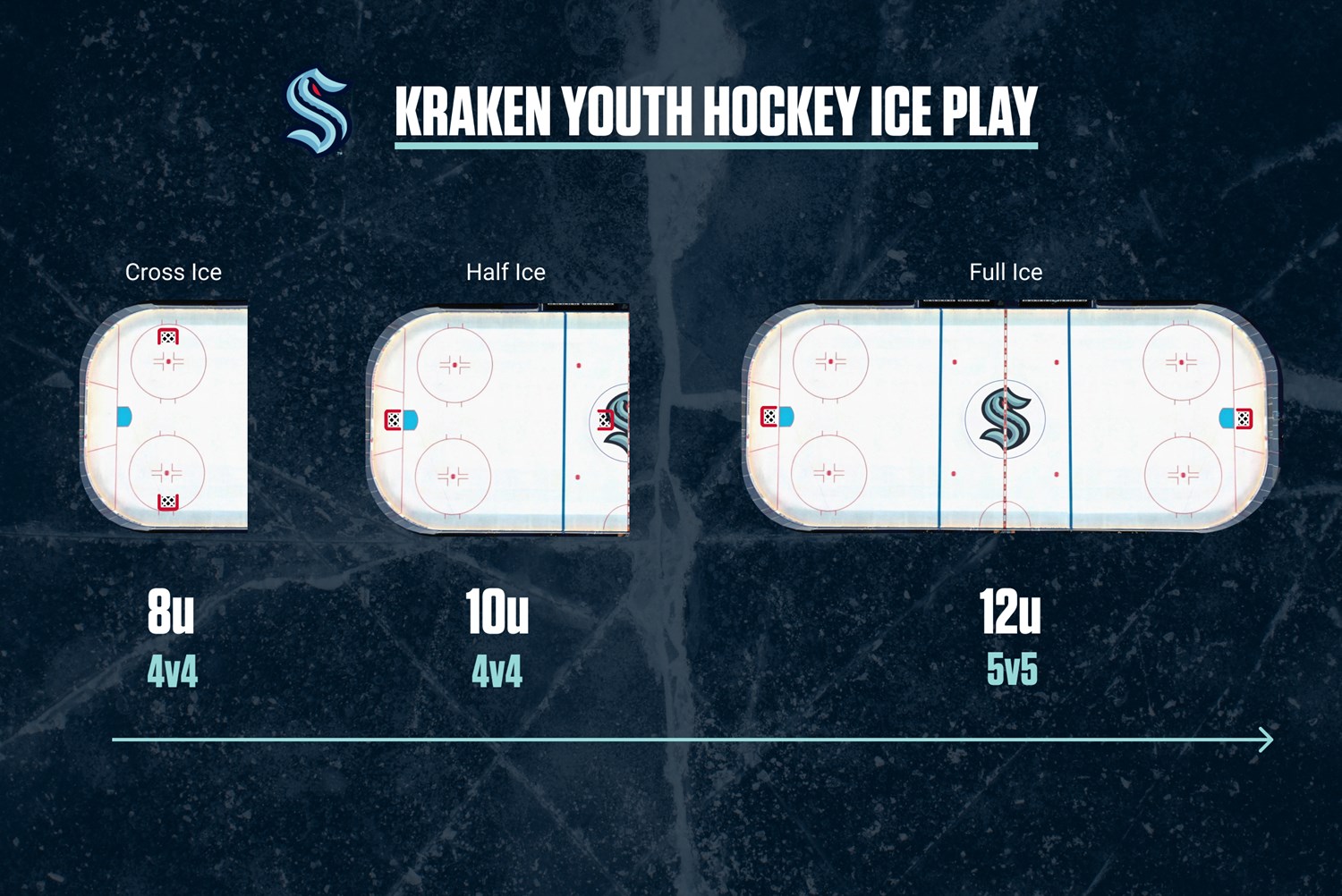 KID PERSPECTIVE ON HOCKEY
A healthy & humorous reminder of what it's like for a kid out there. A reminder that our number one priority is TO HAVE FUN!  
Why don't we play full-ice right from the start? What would it feel like if you had to? 
Parent Resources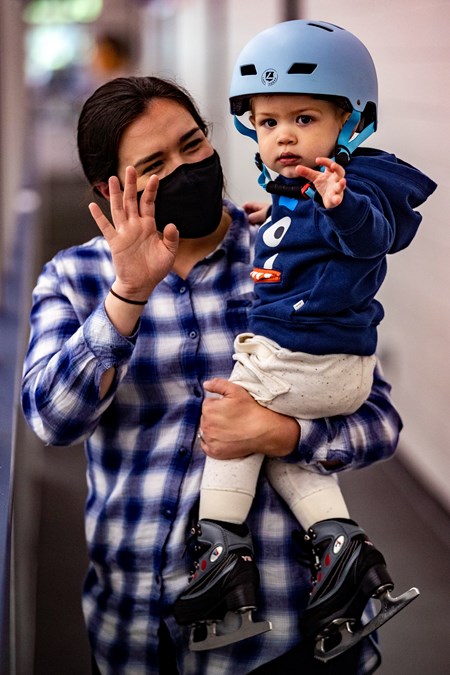 USA Hockey Safe Sport
The Kraken Youth Hockey Association closely follows all USA Hockey SafeSport policies. Please click the link below to view those policies in detail.
Hockey Positions
Youth Age Classifications (22/23 Season)
Parent Handbook