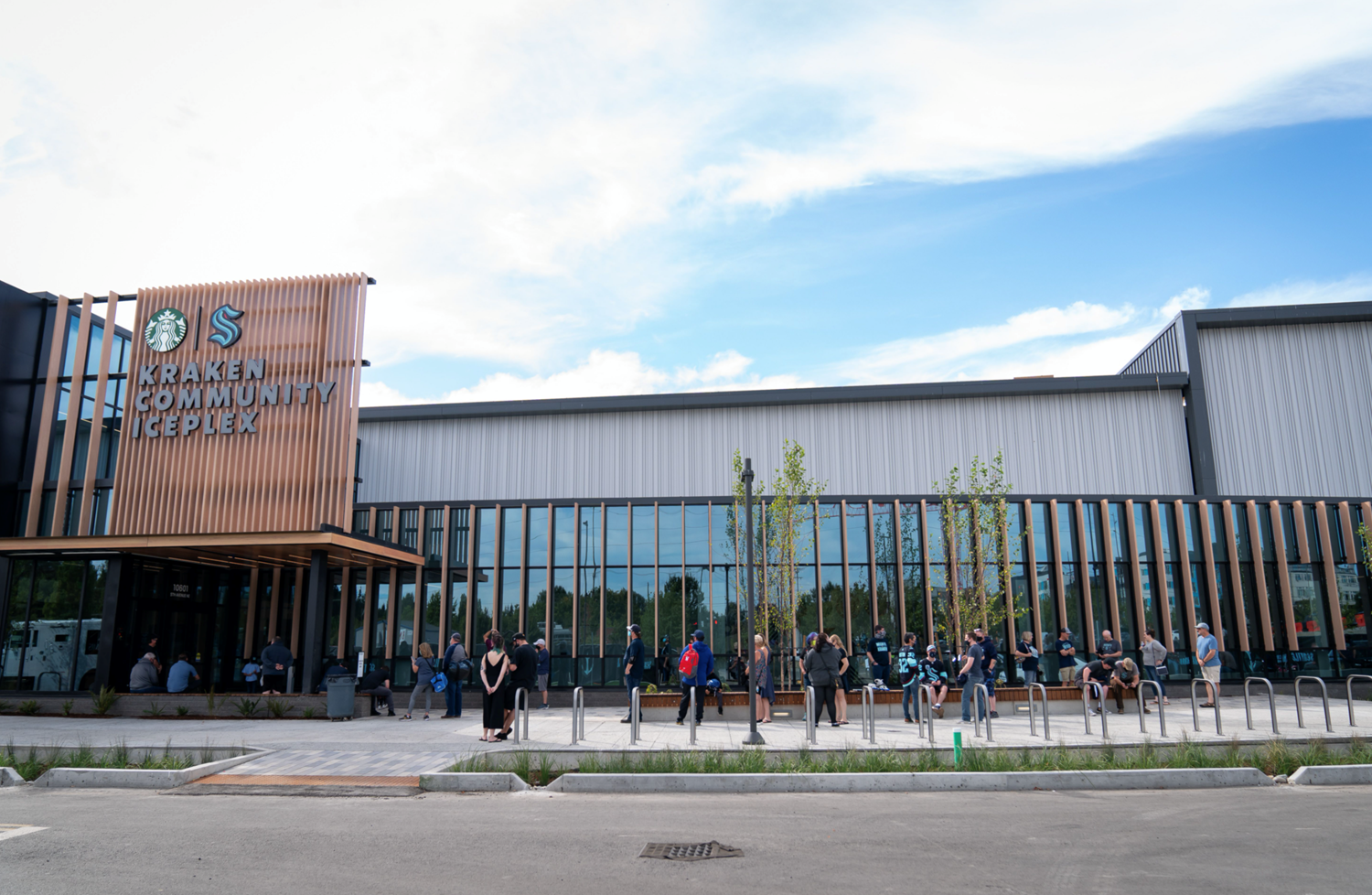 Kraken Community Iceplex
10601 5th Ave NE
Seattle, WA 98125
The venue is accessible by:
Car: Exit 173 off 1-5. Complimentary parking designated at Northgate Station lots (see map below).
Sound Transit Light Rail: Northgate Station. The nearest entrance to the station is on the west side near the VMFH Medical Pavilion.
Bus: King County Metro buses serving the Northgate Transit Center.
Bike: Bike racks are available outside our east entrance.
Parking
Complimentary Parking for KCI is available at lots 1, 2, 3 & 9 across Northgate Station (see map below).
Scan the QR posted in the parking lot to register your parking.
If you expect to park for more than 3-hours, use the code "Kraken" in the "Apply Discount" field of the app.
Drop-off Zone: The parallel parking spots along the front Eastside of the building along 4th Ave are a designated drop off zone.  
Accessible Parking: The closest accessible parking spots are located in lots 9 and 3. For a full map of accessible parking at Northgate Station, click here.
Contact Allied Security at Northgate Station for an evening escort to your vehicle at 773-680-1979.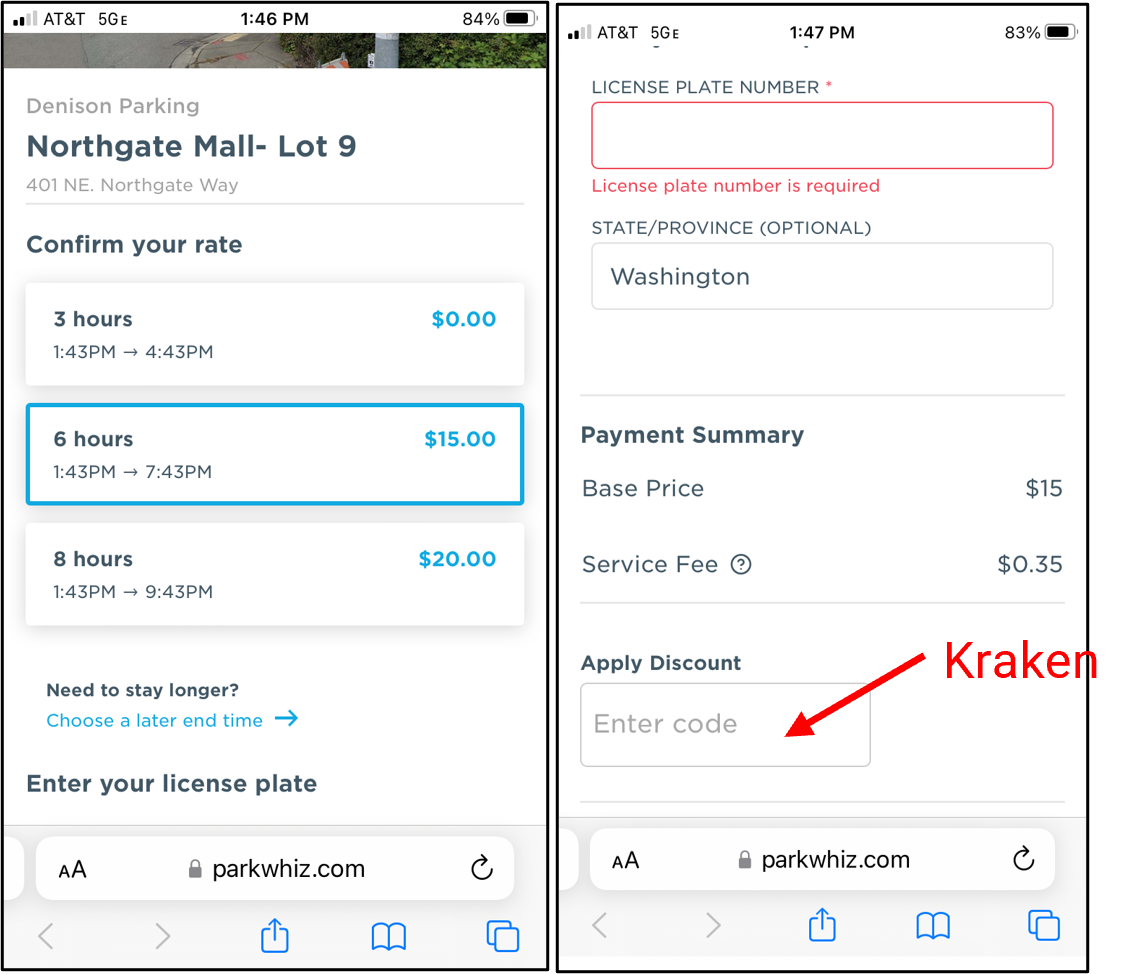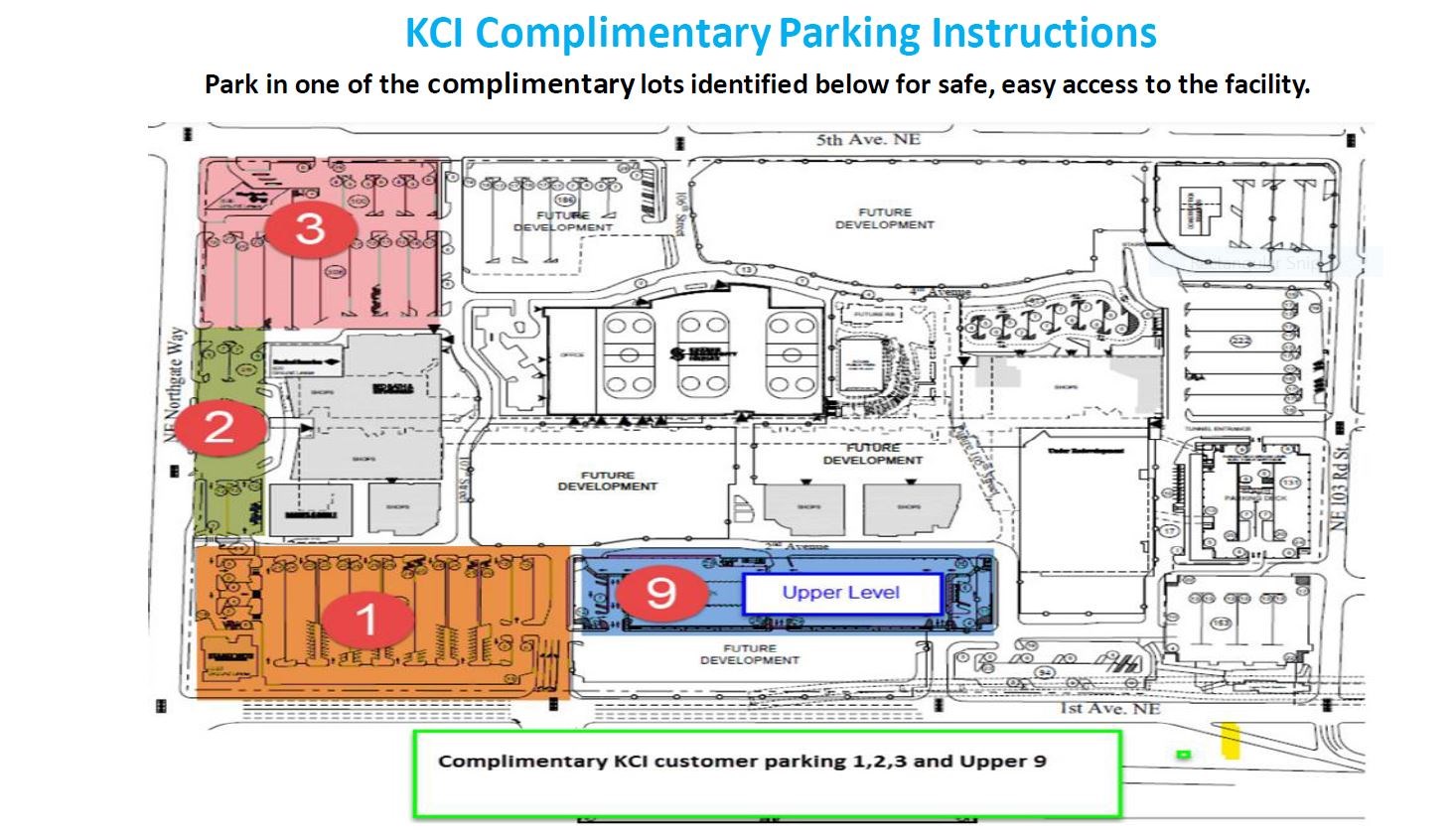 Official Hotel Partner
The all-new Courtyard by Marriott in Northgate is less than a mile from the Iceplex and has everything you need for your stay including 140 guest rooms and suites.