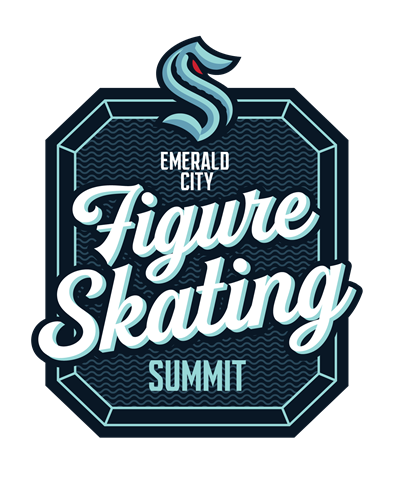 2023 Emerald City Figure Skating Summit
Presented by Kraken Skating Academy
June 23rd - 25th, 2023
The Kraken Skating Academy is excited to host the first annual Emerald City Figure Skating Summit. The mission of the Summit is to grow connections, share knowledge, and to support the love of figure skating in the Pacific Northwest. This year the Summit is featuring Junior World International coaches Darin Hosier and Corrie Martin, KSA coaching professionals and special guest coaches to be announced.
Skaters and coaches have the opportunity to participate in a wide variety of on- and off-ice classes and workshops including sports psychology, physical therapy and injury prevention for skaters, nutrition, power skating for hockey players, dance and music interpretation, and technical spins and jumps classes.  
Registration will close June 10th.  The detailed schedule will be released shortly after.
Our windows of programming are as follows, each group will have an individual schedule:
Friday, June 23rd: 2:30pm - 8:30pm
Saturday, June 24th: 7:30am - 5:30pm, 6:00pm Party Skate + Dinner (theme TBA)
Sunday, June 25th: 7:00am -  1:00pm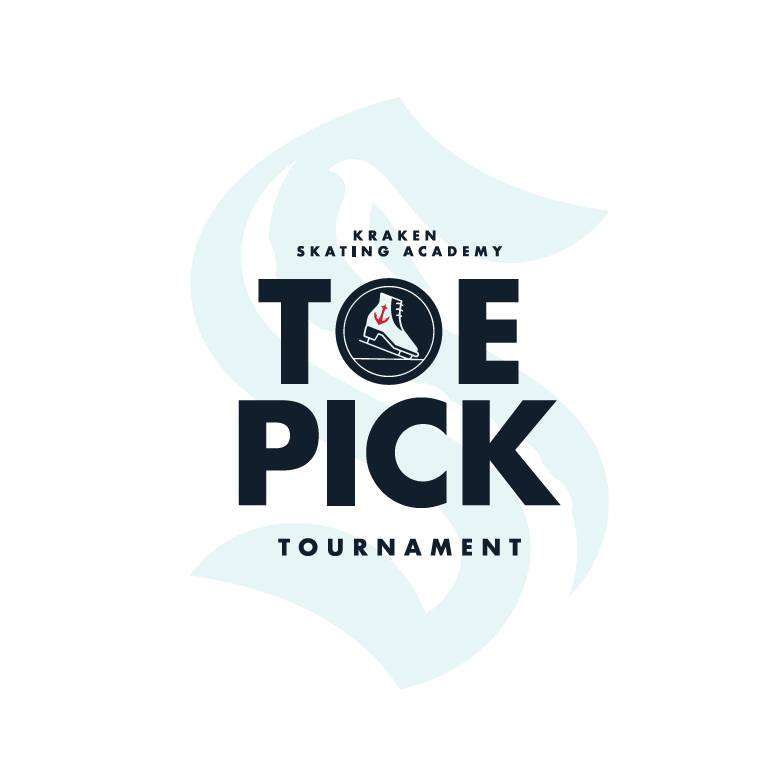 2023 Toe Pick Tournament
Presented by Kraken Skating Academy
August 11 - 13th, 2023
The Kraken Skating Academy is proud to present the first annual Toe Pick Tournament! The competition is open to all skaters who are currently eligible members of either the Learn to Skate USA program and/or are full members of U.S. Figure Skating. Events included in the competition are as follows:
Basic Program Event: Snowplow Sam, Basic 1 through Basic 6
Free Skate Program Events: Pre-Free Skate through Free Skate 6
Well Balanced Program Events: No Test, Pre-Preliminary through Preliminary
Special: Jump Challenge, Spin Challenge
Hockey Skills Challenge
Axel Tournament
Synchronized Skating