December Sessions
Not all practices are open to the public. Fan-access dates listed here. Check back regularly for updated dates/times.
Friday, December 17
Doors open at 10:00am, practice begins at 10:30am
Tuesday, December 28
Doors open at 11:00am, practice begins at 11:30am
Friday, December 31
Doors open at 10:30am, practice begins at 11:00am
Free Admission. No ticket required. First-come, first-served.
Priority access for The Depths members. 
PLEASE NOTE: To prepare the team to perform at their peak when it counts, NHL hockey practices are fluid. Please be prepared for last minute timing changes or day-of cancellations on occasion.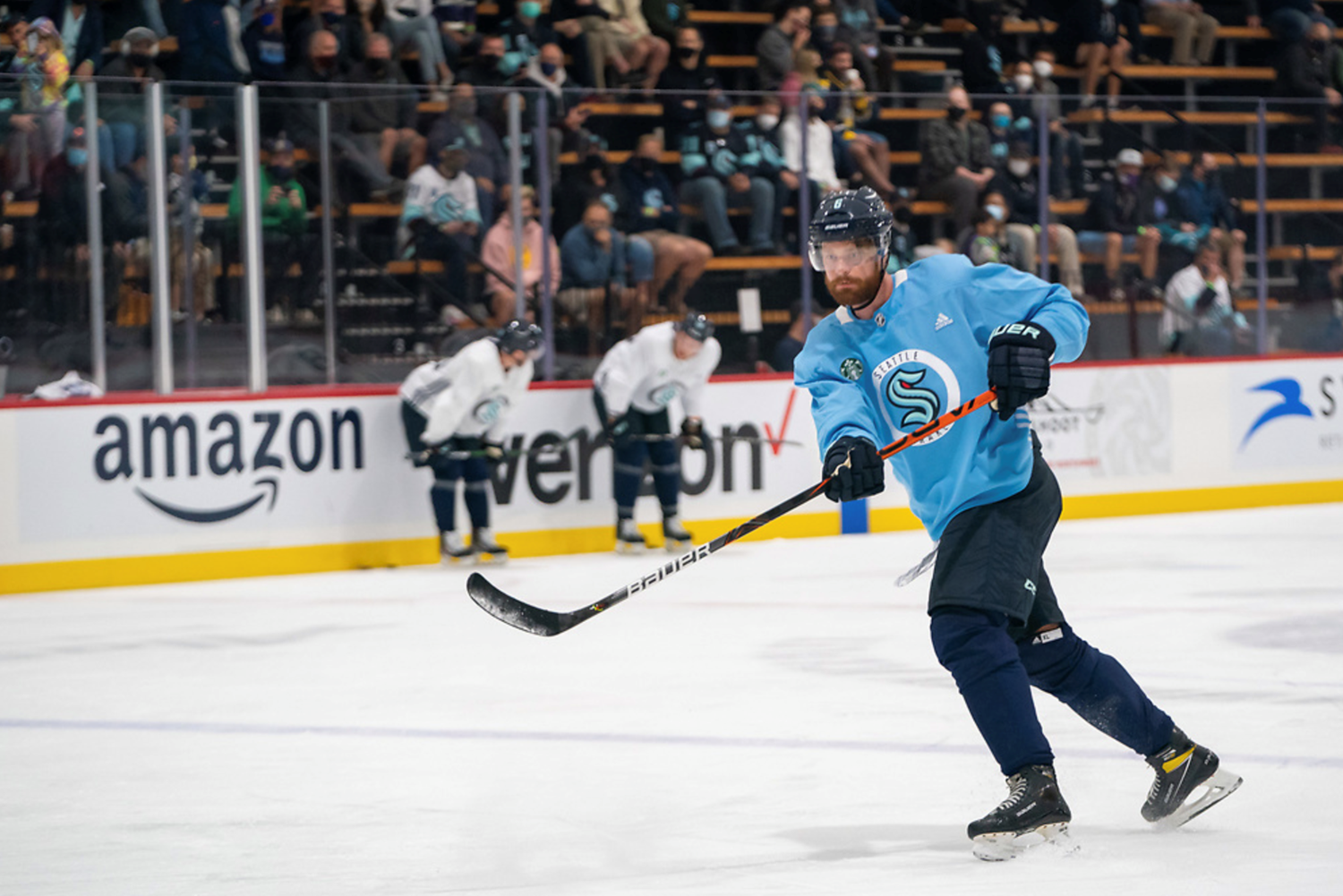 NHL & KING COUNTY COVID PROTOCOLS IN EFFECT
All spectators must show proof of full vaccination or negative COVID test and must remain masked at all times.
Kids 12-under must be accompanied by a fully vaccinated guardian.
Player autographs are not permitted. 
View full KCI COVID guidelines here 
CLEAR BAG POLICY IN EFFECT
All spectators will be required to enter via magnometer and bag screening.
Spectators are permitted one clear bag that does not exceed 14"x14"x6" and/or small clutches/purses/wallets that do not exceed 4.5"x 6.5" are permitted.