Kraken Community Iceplex is the home of the Seattle Kraken and ice sports in Seattle. We are dedicated to the development of youth and adult ice sports in Seattle and the Puget Sound region. We hold fast to our commitment to providing our athletes, volunteers, officials and families a safe and fun environment to grow on and off the ice. We value teamwork, competition, discipline, sportsmanship and hard work to cultivate exceptional people and athletes. We are dedicated to growing our community of hockey players, figure skaters and other ice sport participants, prioritizing an inclusive and welcoming environment for all.
At Kraken Community Iceplex, all are welcome because
WE ARE ALL KRAKEN.

Facility Features
Three NHL-sized ice rinks
12 locker rooms
Two meeting rooms
32 Bar & Grill 
Kraken Team Store
Kraken Staff HQ 
Kraken Training Facility & Hockey Operations 
Starbucks Community Store
Virginia Mason Franciscan Health Medical Pavilion
WaFd Bank ATM
Facility Activities
Seattle Kraken Training Camp & Practices 
Youth & Adult Learn to Skate Programs 
Youth & Adult Learn to Play Programs 
Youth Hockey Leagues 
Adult Hockey Leagues 
Figure Skating Training Programs 
Public Skate
Drop in Hockey, Stick n Puck & Freestyle 
Ice Rentals, Private Events & Birthday Parties  
Diversity, Equity & Inclusion
We are centering diverse voices, experiences, and perspectives in all interactions internal and external to our organization, and leveraging our platforms to advance equity and opportunity in the sports and entertainment industries.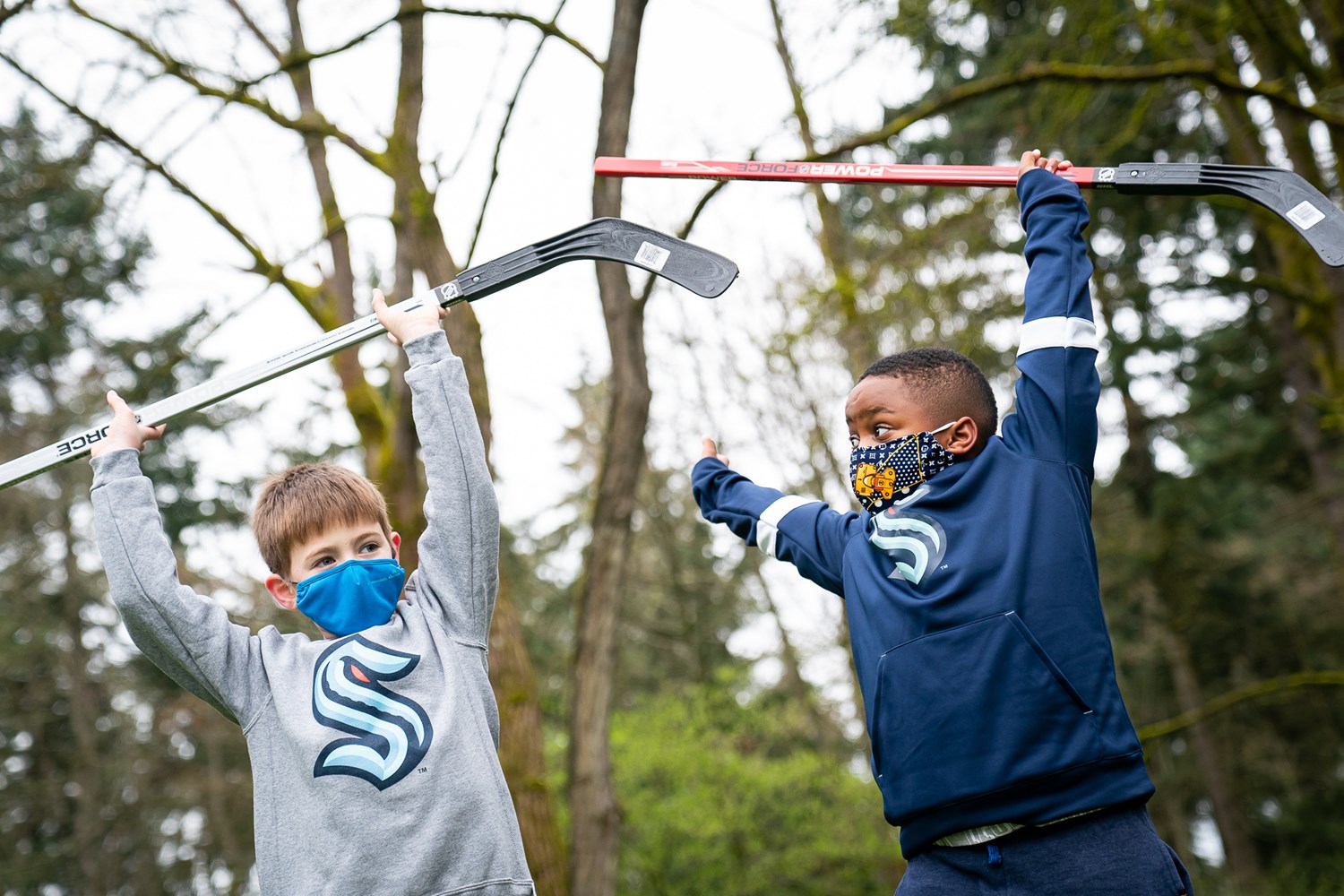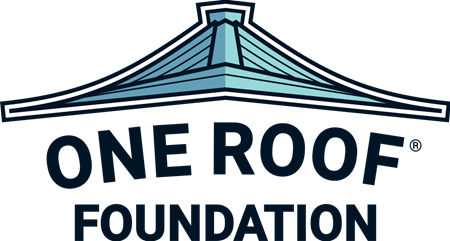 Access Programming
Along with the One Roof Foundation, we are committed to addressing barriers in ice sports. By creating a community that puts diversity, equity, and inclusion at the core of our grow the game efforts, both organizations are expanding access to Kraken Community Iceplex programming for all families. The Kraken are partnering with schools and community organizations to connect with low-income families and youth of color as part of a holistic strategy to build an equitable and inclusive hockey culture in the region.
Hockey is for Everyone
Our goal is to use the game of hockey to drive positive social change in our community. We will work with organizations that are creating more inclusive hockey communities and support the growth and development of underrepresented groups in hockey. Hockey Is For Everyone is committed to providing a safe, positive and inclusive environment for players and families regardless of race, color, religion, national origin, gender identity or expression disability, sexual orientation and socio-economic status.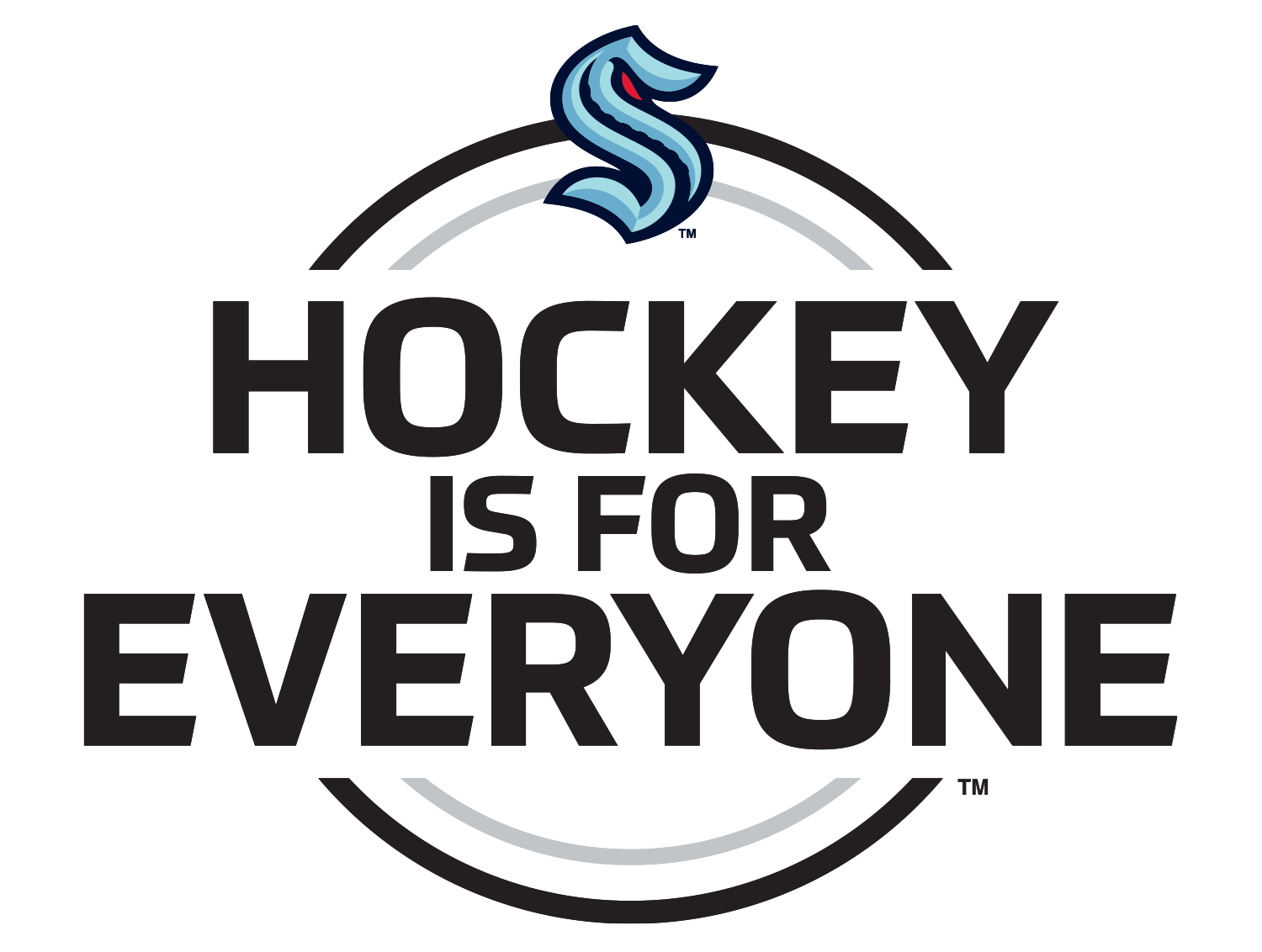 KCI is pleased to provide loaner sensory bags for guest use while at KCI. Bags contain Kulture City VIP badges (that allow our staff to recognize individuals with sensory needs), fidget tools, noise-cancelling headphones, feeling thermometer cards and weighted lap pads. Bags are available for checkout at no cost by providing personal collateral at the KCI Guest Services Desk. Items will be sanitized after each use.
When possible, KCI will designate a locker room as a quiet Sensory Room for guests to use who may feel overstimulated or overwhelmed at our facility. Please note, a room may not always be available depending on our facility locker room use schedule.
Land and Peoples Acknowledgement Statement
Kraken Community Iceplex acknowledges that we are on the homelands of the Coast Salish peoples, who continue to steward these lands and waters as they have since time immemorial. We recognize Washington's tribal nations and Native organizations, who actively create, shape and contribute to our thriving communities.
Kraken Community Iceplex is committed to doing our part to engage with and amplify the voices of Native peoples and tribes.