CHAD GOODWIN
DIRECTOR, KRAKEN SKATING ACADEMY
Goodwin joins the Kraken after spending four years as Skating Director for the Vegas Golden Knights. There, he founded their Skating Program, coaching both competitive skating and power skating for the Jr. Golden Knights hockey program. Goodwin brings with him nearly ten years of experience developing and implementing figure skating, power skating, and Learn to Skate programs. He is a committee member with U.S. Figure Skating for the Aspire Program, an ISI Certified Program Director, PSA Registered Program Director, and holds a PSA Certified Rating in Freestyle.
A professional figure skater himself, Goodwin is a four-time Canadian National Competitor and three-time Sectional Champion. He spent seven years skating with Bietak Productions and Royal Caribbean Cruise Lines.
In addition to his duties with the Kraken, Goodwin serves as the Membership Chair for Learn to Skate USA.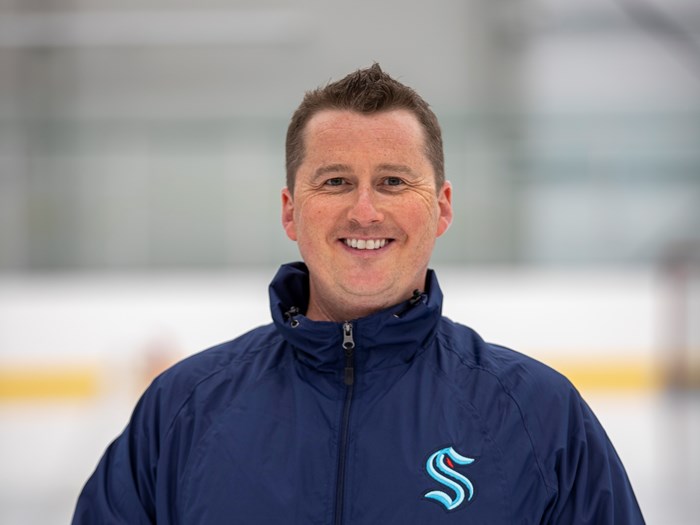 Resident Coaches
We're working locally and nationally to bring together an exceptional roster of resident coaches who will make Kraken Community Iceplex their main coaching facility to teach group programs as well as private sessions. Look for coach bios and contact info later this year. 
If you are interested in becoming a resident coach, please contact us. 
Guest Coach Program
Guest coaches are welcome to visit Kraken Community Iceplex maximum of 2-times a week. Pass pricing and approval process will be posted later this summer. Any questions in the meantime, please contact the Kraken Skating Academy.