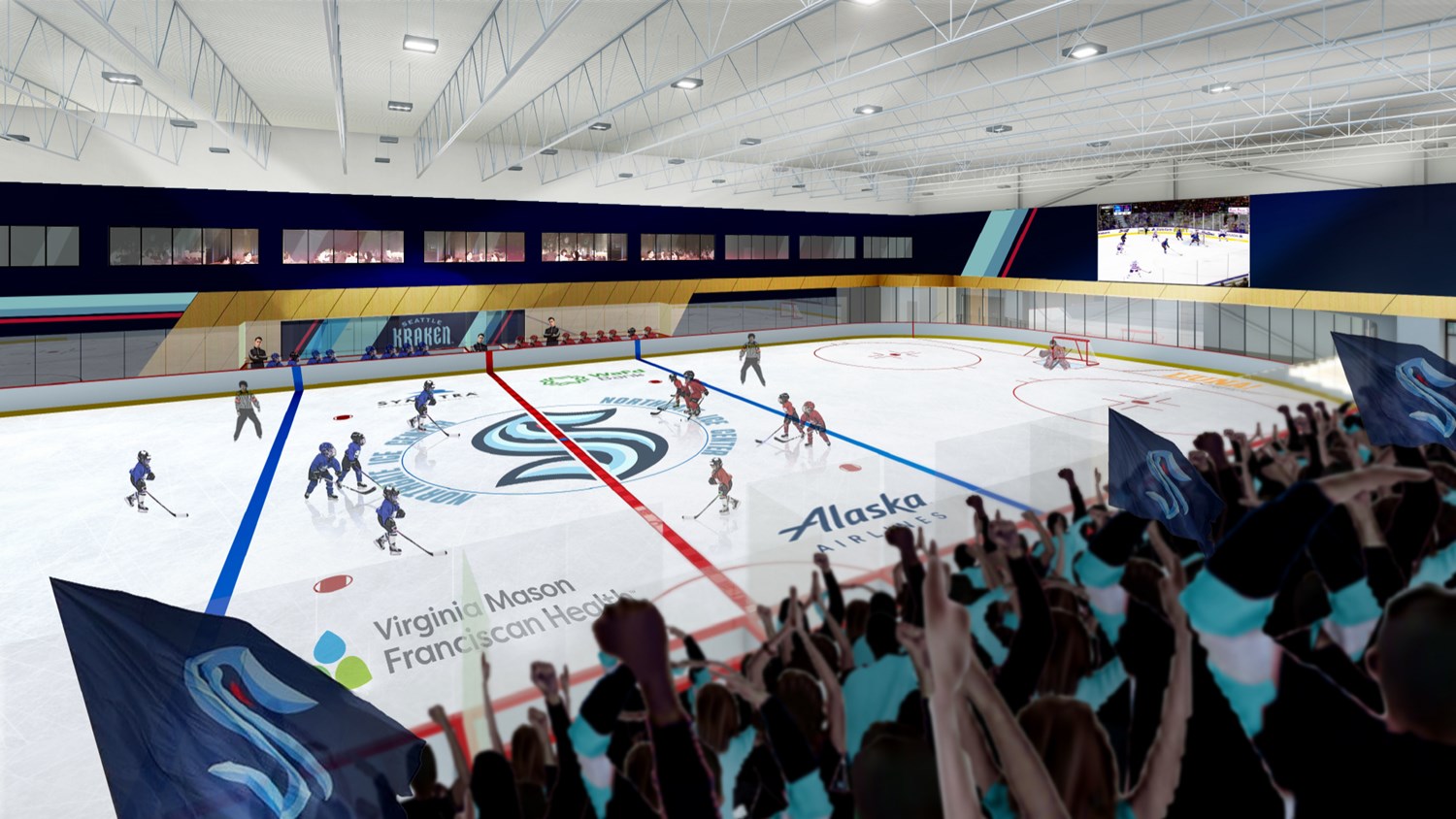 AT KRAKEN COMMUNITY ICEPLEX
You don't need to skate to experience Kraken Community Iceplex. Select Kraken practices will be open to the public. The Kraken Team Store will be open daily for all your Kraken gear needs. Fans can drink, eat and cheer the Kraken on, whether they are playing at home or away, from the restaurant when it opens later this fall.
As the hub of hockey for the Pacific Northwest, we'll be offering a series of community events to celebrate the Seattle community, Kraken culture, hockey and skating.
Watch Kraken Practices 
Speaker Series Networking Events
Kraken Game Night Viewing Parties with Public Skating
Special Events and Theme Nights 
Check back soon for event dates!