Fire & Ice Tournament
March 10-12, 2023
The inaugural Fire & Ice Tournament is an adult hockey tournament held at Berger Foundation Iceplex Palm Springs, CA, the practice facility for the Coachella Valley Firebirds. It is produced by Kraken Hockey League and intended to provide friendly, fun and competitive games for all skill levels.
This is an exciting destination tournament, partnering with the Seattle Kraken's AHL affiliate. Registered players will receive admission to the Firebirds game vs the Texas Stars on 3/11. 
A deposit fee of $150 is required to enter a team. 
$185 fee for free agent registration. Individuals without a team will be placed on a roster for the tournament. 
Team and individual registration open!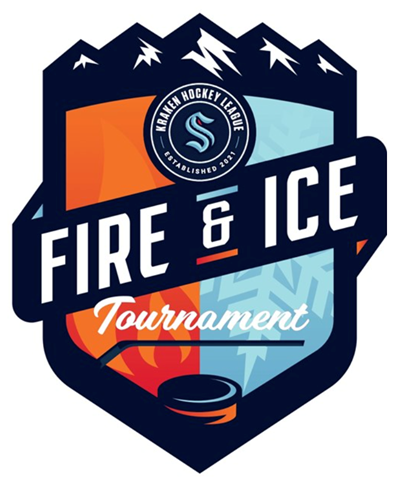 Registration Details
A $150 deposit is required to enter a team. Upon acceptance, your team will charged the remaining balance to complete registration.
Costs
$150 deposit; $1,850 per team.
$185 individual free agent fee.
Teams are responsible for their own travel and lodging.
Included with Registration
Ticket to Firebirds game on Saturday, 3/11
Tournament T-Shirt
Awards
Team and individual prizes for division champions.
Tournament Details
All teams in the tournament are guaranteed three games and one championship (1st/2nd) or one consolation (3rd/4th) game (four games total/max).
Games will begin Friday 3:00 PM.
Tournament concludes Sunday evening, 5:00 PM.
Weekend tips
Flights depart from both Seattle-Tacoma International Airport and Paine Field Everett airports to Palm Springs International Airport.
Individuals are encouraged to book lodging for the weekend.
Feel free to arrive early or extend your stay to enjoy any of the several golf courses in the area!