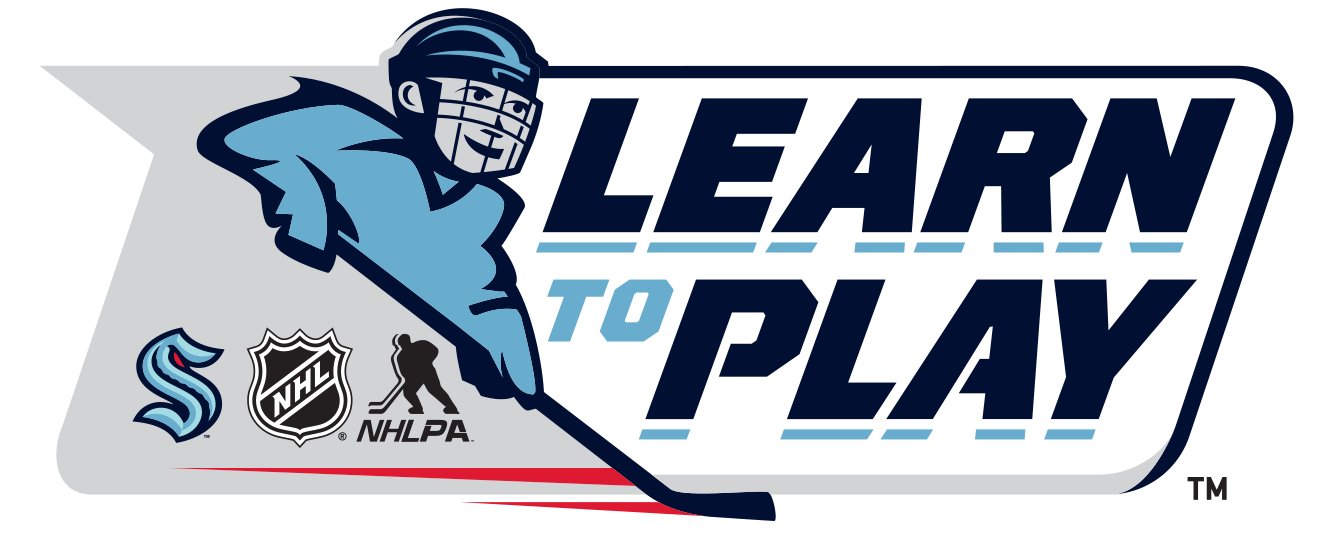 Registration for session 2 only available for kids completing session 1 Learn to Skate at KCI.      
Note: Since this program is sponsored by the NHL, registration for this program is via the League Apps registration platform. 
NHL Learn to Play 1: Hockey Basics
Seattle Kraken are proud to partner with the NHL to offer Learn to Play to first time hockey players. In addition to learning beginner hockey fundamentals, each player will be sized for a complete set of custom Kraken Learn to Play hockey equipment and receive a free one-year USA Hockey registration number.
Players should have completed a Learn to Skate program prior to registering.
This program is only available for first time players. Kids with prior hockey experience should register for Learn to Play 2 or Jr Squid.
Program includes a free 11-piece set of gear
AGES
5-9 years (2012-2016 birth years); co-ed
PRE-REQUISITE
Kids will have more fun and be better positioned to pick-up hockey skills, if they have completed a Learn to Skate program. If your child has not taken skating lessons, please register for Learn to Skate first.  
Recommended skating ability is to be able to fall and stand up without assistance and skate the width of the rink (85 feet) without falling down or assistance.
Kids not able to perform skating fundamentals at the first lesson, may be assigned to an alternative Learn to Skate lesson to better position them for success in LTP in a later session.
DURATION
7-week series. 45-min group classes 1x per week. 
REQUIRED GEAR
Players receive an 11-piece kit of custom fitted gear from Pure Hockey: jersey, helmet, stick, skates, gloves, hockey socks, hockey pants, shoulder pads, elbow pads, shin guards & hockey bag. 
Gear fittings will occur 2-3 weeks prior to the first class, coordinated by Pure Hockey. 
SCHEDULE & COST
Price includes 11-piece equipment kit (valued at $250) + 1st year of USA Hockey membership (valued at $61).
Fall Sessions 
Session 1: - REGISTRATION Now Closed
6-weeks from Sept 13 - Oct 19.
Tuesdays @ 5:40 - 6:25pm
Thursdays @ 6:40 - 7:25pm
Saturdays @ 11:15 - 12:00pm
Session 2: $220 - REGISTRATION OPENING early-September for kids graduating from Learn to Skate. 
7-weeks from Oct 25 - Dec 13. (no class week of Nov 22)
Tuesdays @ 5:40 - 6:25pm
Thursdays @ 6:40 - 7:25pm
Saturdays @ 11:15 - 12:00pm
Winter sessions begin in January.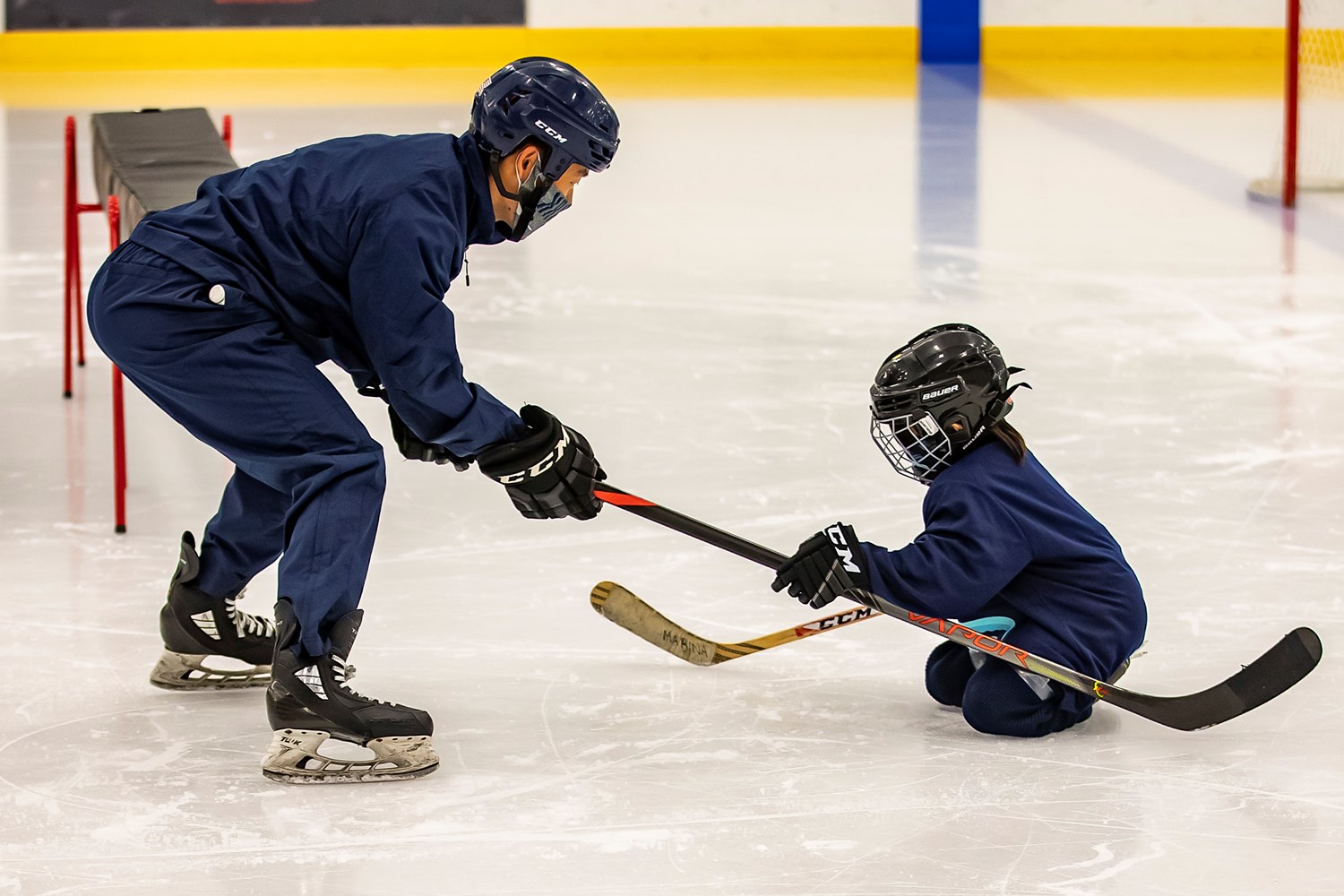 Volunteer Coaches
Youth hockey couldn't happen without the parents and community volunteers that help with all facets of the game. We have opportunities for volunteer coaches, team managers, score keepers, clock managers and penalty box managers. A great way to help out and build friendships and community that will last a lifetime.
Learn more about the volunteer commitments, benefits and training by completing the questionnaire or visiting our Volunteers page.